Top 5 DIY Tips For Home Staging in Sydney
Are you considering selling your Sydney home? The standard home-staging "must-dos" are probably familiar to you: repaint your walls, remove family pictures, fix visible flaws, and clean. But, beyond that, what makes a home look and feel great, and, more importantly, what makes it sell quickly?
Home staging is a sort of decorating which highlights your home's best features and enables prospective buyers to imagine themselves living there. If you do everything perfectly, you should have no problems selling your home quickly. Many sellers also turn to complete furnishings solutions providers in Sydney.
The Importance of Home Staging

You don't want to settle for a lower selling price or a longer marketing time than you have to when dealing with such a significant financial transaction as selling your Sydney home.
In terms of both time and money, staging your home to sell might be one of the most beneficial tasks you'll ever do.  Potential buyers are looking for more than simply a place to live—they would like to fulfil their dreams and improve their lifestyle. Staging may make a buyer's purchase more emotional, resulting in a higher sale price for the seller.
Home staging is also beneficial since prospective buyers do not want to notice work that has to be done once they move in. They'll deduct the cost of any flaws they find from their offer price. If they find too many flaws, they may decide not to buy the house at all.
Staging doesn't have to break the bank. You might be able to do some DIY home staging if you have a good eye for colour and design. Simply ensure that you redecorate the rooms in a neutral design style and colour palette to appeal to the widest range of buyers.
Let's take a look at how to turn each space in your house into a show-stopper with these simple DIY home staging tips.
Awesome DIY Home Staging Tips
DIY Home Staging: Clean & Declutter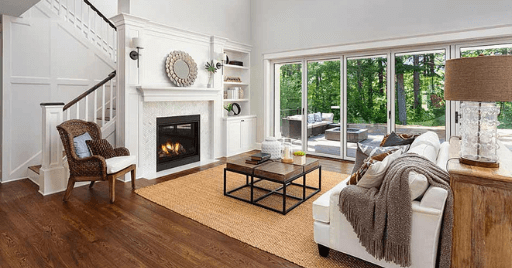 A spotless Sydney house displays to potential buyers that you've taken good care of it. DIY home styling for sale also involves cleaning the entire house, from the floors to the ceilings—and everything in between. If you don't have any new kitchen equipment, make sure the ones you do have are spotless. Similarly, make sure your bathrooms shine, from the tub's corners to the sink drain to the hidden spot behind the toilet that no one can see. It should be your goal to make everything look brand new.
When it comes to clutter for DIY home staging, there are two major issues to consider. One is that it draws attention away from the features of your home. The other is that it gives the impression that the house is smaller. Now is the time to pack up and store the items you don't use on a regular basis. It's better if you have a lot of vacant storage space.
Show the Possibilities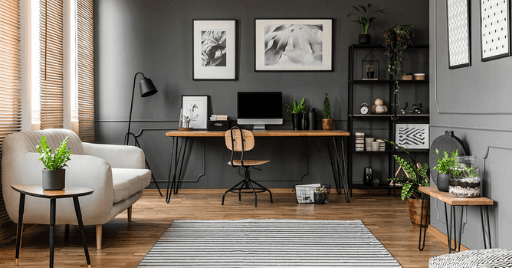 While staging your home to sell, highlight the possibilities of each space to potential purchasers. They love knowing that they have alternatives. If you creatively utilise spaces and aspects within your home that provide extra purposes, such as storage, work, and play areas, your home will stand out from the competition. These are must-haves for many homebuyers.
Pro Tip:
If you have a little room or corner, use it to set up a home office or a play area for the kids.
If you have a small area and don't have a place for storage furniture like a bookshelf, install floating shelves with a few carefully chosen books and framed artwork.
Must Read: Simple Decorating Ideas for Room Furniture Layout
Depersonalise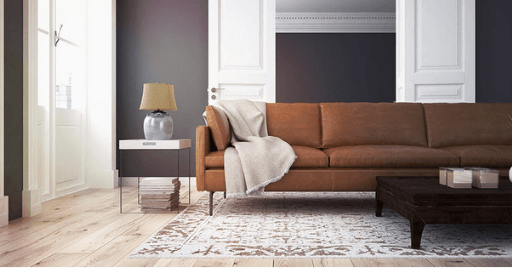 We understand you went to great efforts to make your Sydney home your own, but keep in mind that not everyone has the same taste in decor. Now you want the potential buyer to see themselves living in the house. The easiest  DIY home staging method to do this is to put it as a completely blank canvas. You want the home to have style and charm, but it shouldn't have any personal touches that make it seem like it belongs to the seller rather than the buyer.
Remove all family photos, keepsakes, and refrigerator art so that buyers can imagine themselves in your home. Keep as much of your clothing hidden as possible, and make sure the restroom countertops are clear. Put away all the toys and anything else that is particularly personal or indicative of the current residents of the home.
Focus on Fresh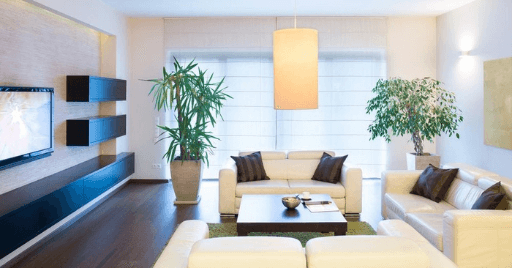 A few healthy, well-placed plants and flowers may give freshness and vibrancy to DIY home styling for sale, but too many unnecessary elements might distract from its overall value. Space everything out so that no one space becomes cluttered, but keep a handful of new items in sections that are important.
Place a vase full of huge, vibrant flowers in the centre of your kitchen table, a small potted plant or succulents in the living room, and maybe a bigger potted plant in the living room's corner. Don't have the time or a green thumb to keep your plants alive? Fake plants will get the same effect with less effort.
Making sure there are no odours is another part of freshness. You could also want to add a tiny scented plug-in to a couple of rooms (but keep it on a low level – you want the smell to be pleasant but not overwhelming).
Also read – How To Decorate Your Rental Home Like a Pro?
Small Repairs For Home Staging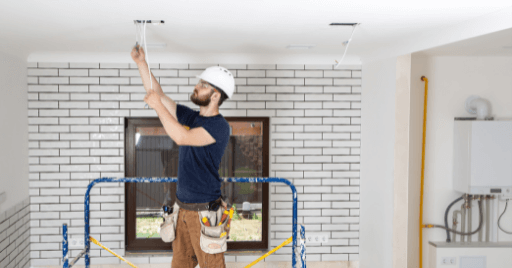 Home staging is an excellent opportunity to address minor defects, scratches, holes, and other flaws that buyers see as signs of neglect. Begin by going room to room, keeping an eye out for any spots that might require some care, and then spackle and caulk as needed.
If you discover spots where previously applied paint has chipped, you may need to make some touch-ups as well. The goal, like with cleaning, is to convince potential buyers that you've put work into keeping the home as much as it is to make the house seem lovely.
It is not necessary to spend a lot of money on staging your home to sell. You'll want to highlight the home's greatest characteristics but bear in mind that what sells a house and what makes it functional for a buyer aren't often the same thing. Overall, your home staging efforts should be aimed to appeal to the widest potential group of homebuyers in order to get the most value for your budget.
Thank you for reading!