How To Stage Your Dream Home in Australia
When you stage your home for sale, it sells faster and for a higher price. Four out of five agents believe staging a home can boost its value by 1 to 5 per cent, according to the National Association of Realtors. In addition to decreasing the time the home spends on the market, 53% of agents believe that staging will help speed up the transaction.
The goal of home staging solution is to emphasise the positive aspects of a property as much as possible and minimise its negative aspects as much as possible. It is accomplished by strategically positioning furniture and decor throughout the home to provide a memorable first impression for potential buyers and realtors. Staging a home is a basic accommodation necessity, and you don't have to be a certified professional for that. 
You can mix and match the colour palette, move some furniture, experiment with the curtain and flooring, and voila- you've staged your home just as you want to. Because other than increasing the aesthetic of the house you live in when it comes to reselling your property, as mentioned before, sellers and realtors prefer a properly staged home. Despite that, decorating is not the same thing as home staging. Choosing decor that is personal is important, whereas staging lets you appeal to the widest range of buyers.
So, without any further ado, let's look at some quick ideas that you can adapt to perfectly stage your home. 
1. Keeping it Clean: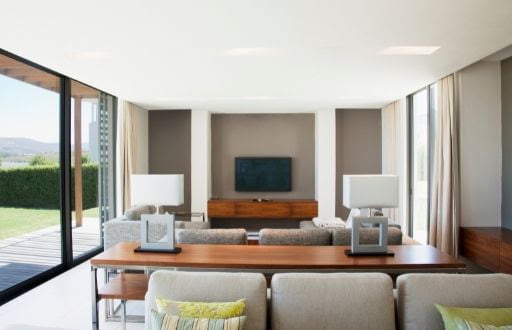 When your home is clean, it shows that you've taken good care of it. From the floor to the ceiling and everything in between, you should clean all parts of the house as thoroughly as possible.
The exterior plays an extremely important role in house cleaning. First impressions matter, so make your home's exterior as appealing as possible. There is a tendency for people to judge a book by its cover, so it is up to you to get them to read more. Your buyers will likely believe the inside of your house is dingy, too, if the outside looks crooked and untidy. A few tips for this are- washing the siding of your house with power washers, regular manicure of the lawn to avoid clutter, keeping the windows clean, and finally, reassigning your house number to make it more identifiable to new visitors and potential buyers. 
2. Professional, not Personal:
Your buyers need to picture themselves in your home, so remove all the family photos and other personal items that prevent them from envisioning themselves living there. As much as possible, keep clothes and toiletries hidden. Their primary objective is to find a property that can provide them with both financial and personal benefits. Photo frames, personalised and customised clocks, perfumes, countless centrepieces on the mantle are a no-go when it comes to staging. 
For incorporating more appealing furniture for home staging with a personal touch, you can always look through the internet for websites offering home staging furniture packages. 
3. Exhibition of Storage: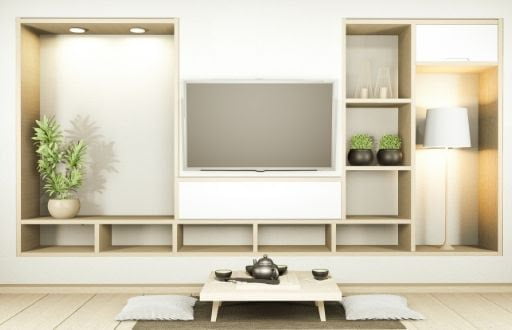 Occasionally, people have more stuff than they anticipate, but this is not good when staging a home. In evaluating a home, buyers look for storage space as one of the most important features. Furniture, personalisation, sanity, and storage space- these are everything a potential buyer needs to tick off. 
While staging your home, keep your closet and wardrobe clean. Relocate your clothes and other articles that are taking up all the space. There's a good chance that less storage space will appear in your closets when there are more things in them. Don't forget to deep clean your bedroom closet after removing all of your clothing. Replacing clear clothing bins with opaque or solid-coloured ones will streamline the closet. It is important for you to see how your clothing and accessories look, but potential buyers do not. Put away all of the miscellaneous items. Remove belts, jewellery pieces, suspenders, etc., from your drawers and put them away. You can use this closet organiser if your chest of drawers is not large enough.
4. Neutral Colour Palette:
As opposed to a home staging tip, it is more like a rule for home staging. Paint your walls with an effective colour that isn't just any old paint. When your walls are painted the wrong colour, you can create a bad and negative vibe. Prospective buyers do not want to enter a house painted an outrageous red or a rather unusually vibrant yellow or blue. Whenever they decorate their home, they want the colour of the walls to be based on a neutral palette that will be relatively easy to match.
Custom paint colours are likely to resonate with potential buyers as well. Colour preferences vary from person to person and are highly individual. It might seem that white walls are the best choice because they provide a blank slate for the buyer to visualise their own decor and offer an easy starting point. Rather than using pastels, you should choose warm, neutral hues to paint your house, which has higher chances to be appealing to a buyer. 
Visit our website for a wide range of complete furniture packages for home staging in Australia. 
A one-stop solution for home staging furnishings in Sydney, our range of home staging furniture is all your house needs to exhibit to a prospective buyer.