DIY Home Staging Ideas: 4 Essential Furnishings
Everyone wants to sell a home that truly reflects their lifestyle and personality and speaks volume about their belief system and choices. That is why they choose home staging; however, it is not always feasible to invest in home staging due to dramatic increase in the cost of such services. Since home staging experts play with amazing resources, textures, tones and other décor elements, it makes sense to hire them. However, if you have certain financial constraints, then you can carry out DIY projects and start experimenting with your home to make it really enticing and exciting. Of course, the aim is the same to attract property buyers. 
"It is true that everyone wants to step in a luxurious, graceful, vibrant and elegant home that is quite comfortable and stylish." In other words, people want to spend some relaxing hours after a hectic day in their own space that radiates the vibes of peace and calmness.
Some people believe that home staging is all about installing luxurious paintings, photograph frameworks, and expensive murals to improve the overall looks of the walls; however, in reality, it is more than that. Home staging has the ability to add character to your home and create an attractive, peaceful and inspiring space. You can add new elements, paint walls with distinctive colors and add some of the most vibrant as well as creative expressions. Yes, you need to use your creative flair to make your space look creative. 
Brilliant and Practical Ideas for Home Staging
Hence, if you want to tackle DIY home styling projects for your home, then don't worry, we are here to assist you and give you some brilliant and practical ideas so that you can make your home larger, attractive and appealing. So, let us start – 

Add a Beautiful Rug
According to a property styling expert in Sydney, some of the most beautiful and functional homes lack rugs. We all know that a creative rug in a living room can add extraordinary beauty and elegance to a room. Indeed, it improves the overall aesthetic value of a room and more it worth time spent.  You will be surprised to know that rugs also look incredible in dining rooms, besides living rooms. 
Most people believe that rugs are ideal for generously sized living rooms; that is why they never include it in their DIY home staging projects; however, the rugs are good for small rooms as well and can create the space much more invitingly. In a nutshell, use a designer rug to make a good first impression and revitalize a boring space… 

Artwork can Make a Huge Difference
According to a real estate agent and home stager with a leading company, artwork is one of the finest ways to dissolve utmost passion, beauty, color, texture, personality and creativity into your home. Statement artwork not only gives a new meaning to empty walls, but also makes them appealing. 
You can use a wide range of exclusive artwork on your walls to make your DIY home staging project successful. Whether you want to improve the value of your home or attract potential buyers, you can use artwork. Buyers will not only appreciate the appearance of your home, but also purchase it quickly, as well. If you are unable to find a modern artwork, you can search home staging furniture for sale. It will solve all your problems. 
Indeed, it is a good way to achieve an exceptional look without a huge investment of time and money. In short, an elegant piece of artwork can significantly pump up the curb appeal of a simple looking room. 
Fresh Linen and Towels
It is no secret that faded linen and towels, quilt covers can deter buyers. That is why you should replace them with fresh and vibrant linen, towels, and quilt covers. If you want that luxurious vibes, then you can use colorful quilt covers. 
Also, make sure that you choose a high quality and attractive bed sheets, towels and covers. In this way, your buyers will love to make a quick decision about the home. One of the most exciting things is that it is an affordable way to accomplish your DIY Home Staging in Australia.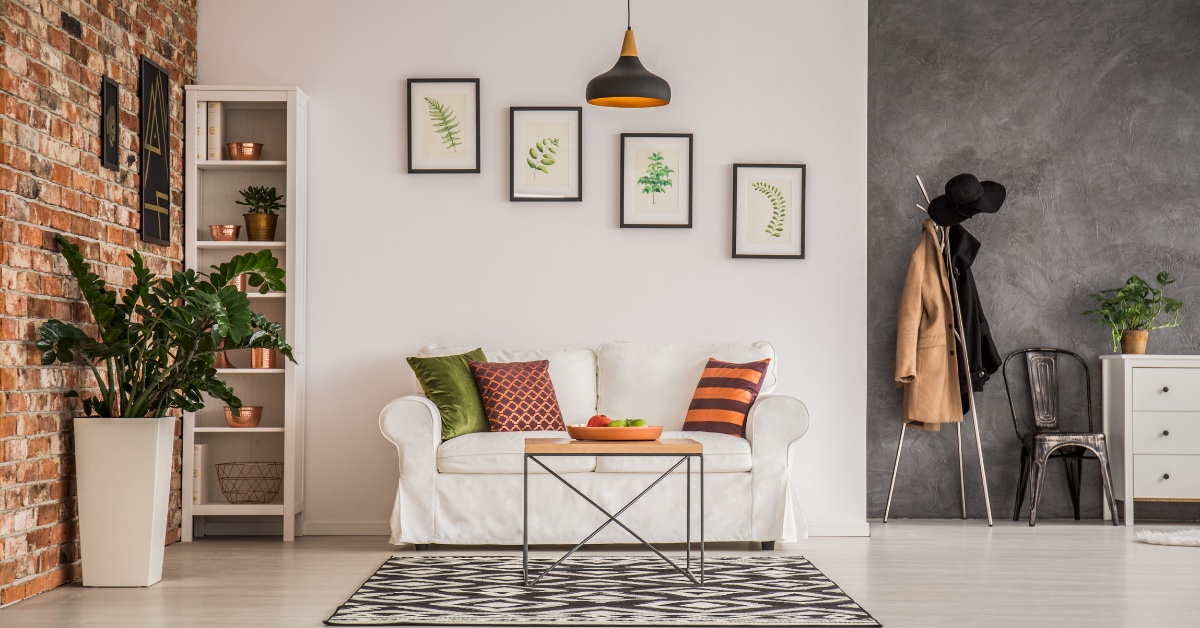 Quality indoor plants or even perfumery flowers
If the budget allows, you can also choose high quality indoor plants or even perfumery flowers like hyacinth, jasmine, gardenia, etc. Indoor plants and flowers not only radiate positive aura, but also makes a room much more attractive, fresh and incredibly appealing.  
It is a great way to spice up any dull corner. If you want to make your home cozy enough then you can add a new vanity, a medicine cabinet or anything else in your bathroom, if it is feasible for you…Moral of the story is always stick to the basics and keep your interiors and lifestyle in mind!