A Quick Guide To Styling Your Walls
Your space is at your creative disposal so why leave it plain? Add colour, texture, and design to give them a personality and bring them to life. Not sure where to start? Well here are a few tips to help you begin your wall styling journey for your property.
Start with a Plan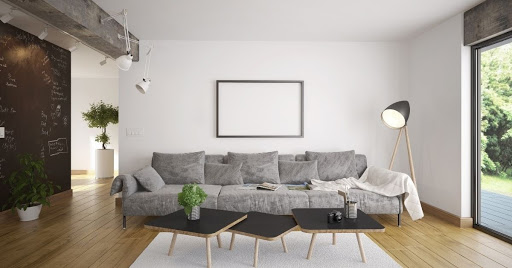 You will first need to decide what your aesthetic is going to be – ranging from classic to a contemporary minimal look and the most important of them all, the kind of colour palette you want your room to follow. This will ensure a coordinated appearance throughout your space. One of the most common ways to brighten up a wall is by either adding large-scale paintings or canvas wall art creating a gallery with a mix of photos and paintings. Now every time you pass by it you will be hit with a warm rush of nostalgia taking you down memory lane.
A few other things to style your wall are by:
Showcasing Fabric
Mural Paintings
Hanging Mirrors
By putting up mirrors it will give the illusion that the room is bigger making it feel more spacious.
If you want to avoid placing any objects on the walls you can always opt for wallpapers. Custom made wallpaper designs are ideal for all types of rental properties and these printed wallpapers can be pasted on walls, floors, wood, and glass.
Dining areas or common spaces can showcase bright colours, design and a dash of funky. Whereas, a bedroom, study or workspace should be surrounded by calming colours to act as an escape for your soul and be the crux to tranquility. You can use artwork of your favorite skylines or abstract pieces of pastel colours that match the tone of the room.
Now that you've gone through the different ideas, stroll through your space and plan a layout for each and every room to make sure they all look different yet follow the same aesthetic appeal.
Put the Plan to Action
The plan is set, finalized, and ready to execute. Gather all your notes and start to tick them off as and when you acquire what you need. Use statement pieces or mirrors at the entryway to your home and add some warm-tone colours with texture to your Living Room walls to bring about the feeling of comfort and warmth. Also, remember to stick to light shades in smaller rooms to make it seem more spacious.
Add the Right Decor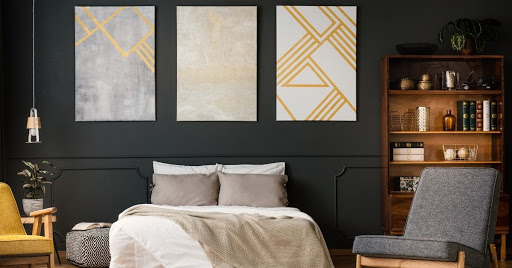 Now that you know the colour palette to your home add decor that binds perfectly to the wall colours adding the tinge of elegance to your space. You can choose to use plants, ornaments, sculptures, and many others to add to your bedroom furniture. It all boils down to your taste as now your interiors are a reflection of who you are.
Make sure to use a limited number of pieces in each room. Too many can make the space seem chaotic, too little can make it feel empty so try to find the balance in between. Artwork and mirrors should be placed at eye level to a person of average height. This makes sure the art piece for example is seen by you and your guests which can also be used as a conversation starter to break the ice.
A Wrap Up of Everything
Your space is the physical embodiment of your desires. It's an escape for you to spend time in these spaces creating, working, and living.
Start off with a concrete plan and get your colours ready for every part of your space that you are planning to give a tune up. At Vivin Furnishings we have a team of professionals that will  guide you through every step of the property styling process. We will help curate the plan to make sure it is practical and incorporates your desires at the same time. Through thorough planning we can move to the next stage where we put the plan to action.
We will share different ideas amongst the numerous options we have available of decor that can be added to your space to make the overall look more luxurious and elegant. Furnishings that suit the walls that are being styled will also be planned out right down to the last measurement making sure that the space is well balanced.
Once the plan and design has been finalized in a matter of a week we will implement everything into your space so you can start experiencing it as soon as possible.
Keep an eye out for more blogs like this in the future.