How to Decorate Your Rental Home Like a Pro?
It's natural to feel out of place when you relocate, especially if you know it's only for a short time. Shifting in and out of rentals may be emotionally demanding since you never get to settle down and decorating a rental property in your own unique manner so that it seems like home. However, it is still your home, and you have every right to feel at ease in it. Some Ideas to spice up the area while keeping a few things in mind and avoiding others.
Going all out isn't always required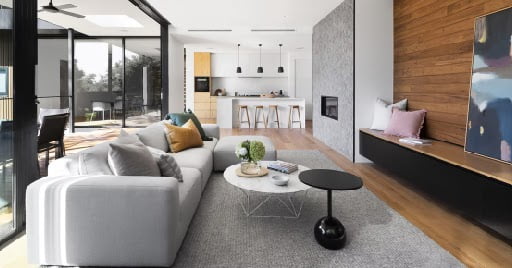 Purchasing a rental decor that requires a lot of upkeep doesn't make sense right now. Instead, furnish your room with designs that are small, light, and trendy. Who says you can't express yourself with little tweaks and decorating ideas? Going all out isn't always required. If you have white walls, consider an armchair with a colour pop, a fashionable side table to hold your books or a sleek loft unit that can fit your stuff while also making your living area appear sophisticated.
Accessories your home with plants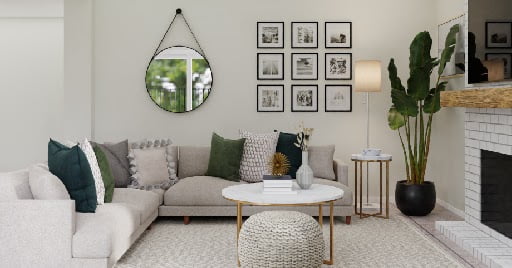 Decorating a rental property with indoor plants to keep up with the current trend. They are the most cost-effective way to fill up empty areas or corners. Greenery provides colour to your decor and creates a vibrant and pleasant atmosphere. Plants complement bright and colourful décor and can help you create a warm and welcoming atmosphere in your sydney house. Choose a variety of plants with varying sizes to give your home décor a structural edge.
Some minor modifications in rental decor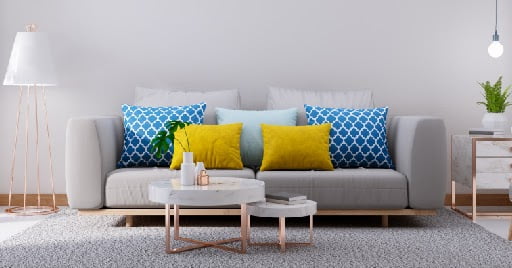 If you just want to spruce up your already rental room designs, do something simple like replacing your pillows. Cushions, which come in a variety of colours, textures, and designs, have grown in popularity in the home decor market. This is due to the fact that even a minor modification like this improves the intricacy of your space. You may also replace your living room rug to improve the appearance of your space. Rugs have a unique capacity to create a pleasant and comfortable atmosphere throughout the home.
Must read: Furnishing your rental property in smart & effective ways.
All you need is creative imagination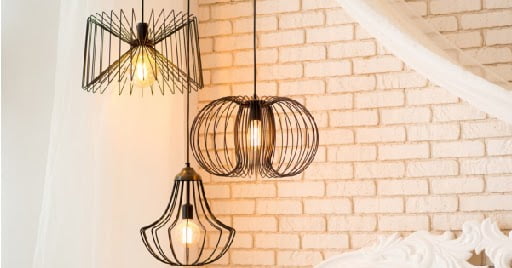 You don't need an expert for rental home decor ideas to decorate your adorable rental space. Use your imagination and have faith in your ability to be creative. Interior decorating is primarily about what you want to be surrounded by, and no one knows that better than you. So purchase that green vase or black side table even though no one loves it or it's out of style. Purchase various types of lighting, curtains, hangings, and so on, and decorate your rental sydney home as you see fit. The best aspect is that when you move, you can simply pack everything inside a box.
Replace your boring blinds with the modern ones
If you dislike the old plastic vertical blinds in your rental room design, try replacing them with modern Venetians, cordless blinds, or curtains. Don't throw out the old blinds because you'll need to replace them after you leave, and make sure you don't make any new holes in the wall while installing your new window treatment. If you have your heart set on shutters, it may be worth approaching your agent and asking whether the landlord would be willing to work with you to install the shutters. You get to enjoy them while you're there, and they get to keep them after you go. This is a fantastic win-win scenario, right?
#DIY Rental rooms design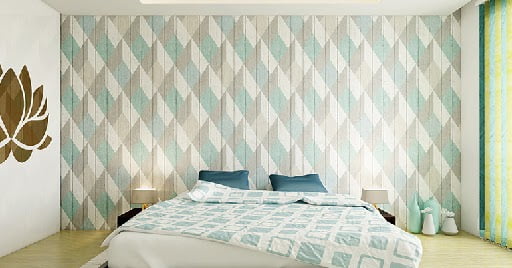 Peel and stick vinyl stickers, also known as decals, are now trendy and can be bought in a variety of interior design stores and online. They are available in a variety of colours and styles and are reasonably priced. They are simple to put and remove, and they are an excellent method to add detail to your wall without harming the paint below. Another approach is to create a feature wall using removable wallpaper. It's made of self-adhesive wall sticker cloth and looks and feels like traditional wallpaper, but it's easy to DIY because it doesn't require glue, water, or a tradesperson. When it comes time to relocate in Sydney, the removable wallpaper will peel away without leaving any residue or harming the surface.
Must read: A Quick Guide to Styling Your Walls.
Style with Rugs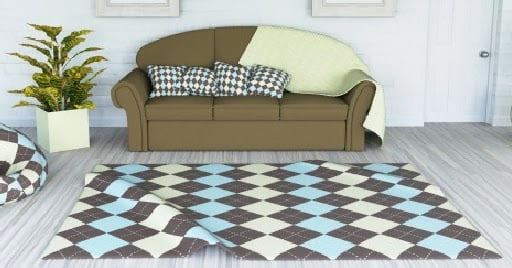 If your flooring is unsightly and your landlord is unwilling to replace it, a good rental decorating idea to enhance the look is to cover the room with a large neutral rug and then add colour and texture with stacked rugs on top. A runner in a corridor may completely transform the look of an entryway or hallway leading to bedrooms, and it is very affordable.
Light up your rental decorating ideas, yeah light it up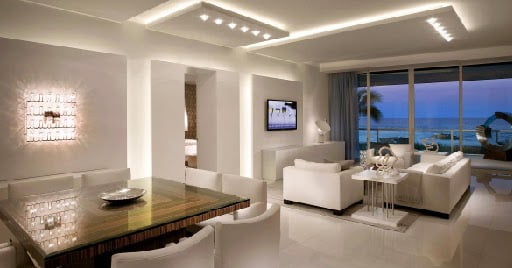 Rental homes often come with terrible lighting, and while it is probably not practical to change all the light fittings, spending some time and money upgrading those in high traffic rooms can make a big difference. If you have bare bulbs or ugly pendants, an easy way to refresh these is to replace the shades. Don't throw anything away. Upon leaving, you might be asked to 'make good' and restore the property in Sydney to the same condition as when you moved in.
Rental home decor ideas: storage space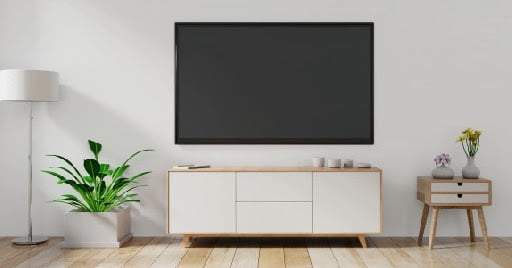 Many times decorating a rental property lack storage space, making your property appear cramped and dirty. Decorate using furniture or accessories that may both aid with storage and make a statement. A television cabinet with storage aids in the organisation of the sydney home. A coffee table with a lid and storage inside is useful for storing goods you don't use often, and a bookcase is an excellent piece for balancing design and storage. Consider exhibiting things of various shapes and sizes on the bookshelves. Simply arrange books in colour order and have additional shelves dedicated to displaying some of your favourite stuff – it's that simple.
Also read: DIY Storage hack for home styling
Thanks for reading!