DIY Storage Hacks For Home Styling
Whether you are styling a large or small sized home one thing that remains constant is the importance of storage space. Organizing everything together in an easy and convenient manner can pose a challenge but it can also be a lot of fun to do. When you come up with some clever ideas to overcome your storage obstacles it will be very rewarding at the end.
Here are some ideas for storage when you are doing your home styling that you can incorporate to not only increase the space but also make sure everything has a place and doesn't hinder the aesthetic of the room.
Add Floating Shelves
Make use of an area in your home that is more open with a ceiling at a decent height. Adding these floating shelves will enable you to have a more open look for your space as well provide just enough area to store away some things like books. Make sure that the shelves are along the perimeter of the room's walls which is sure to add at least a few dozens of square feet of storage space.
While you are adding items you want to store away make sure you follow the theme of your room and add a few ornaments to make it more pleasing to look at.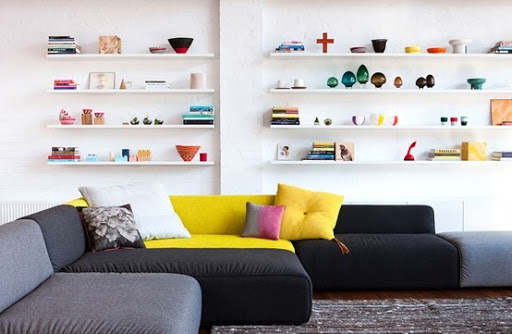 Incorporate Storage In The Headboard
If there is more bed than room in the bedroom you want to style then the best way to do so is to make sure there is built-in storage. This can be done in both the headboard as well as the bed itself with the help of shelves and drawers. You can then store away all those little trinkets and other stuff that isn't of everyday use.
When doing your display home furnishing always keep in mind to use white or lighter shades to create the illusion of more space in your room. With that even a room with a ton of furniture won't look or feel as cramped.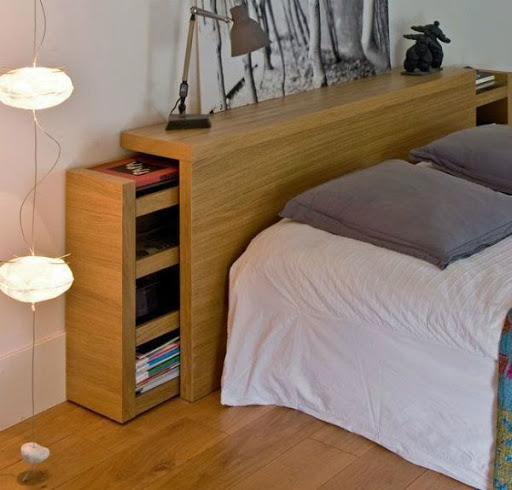 Mount Or Hide Your TV
Your television can be one of the biggest space consumers in the room you would like to stage for potential buyers. Instead, mount your TV on the wall or above a fireplace and you'll regain necessary floor space as there won't be the necessity to invest in a TV unit. You can put in other kinds of storage space organizers or a chest or drawers instead. 
Another way is to hide the TV using a unit which you can close up when not in use so family time won't be disturbed even for a second. This design trick is perfect for anyone whose living room is always their family room, dining room, or any other room.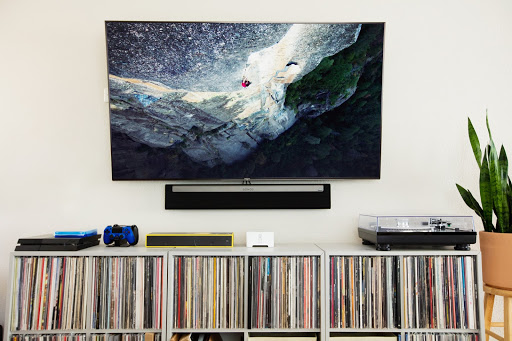 Magnetic Racks For Kitchen Utensils
These days counter space in a kitchen is everything so as you start your home staging make sure you pay extra attention to details like this. Instead of stuffing and cramming all your utensils into one drawer, invest in a magnetic rack that can be stuck to the wall of the kitchen and place them there. This is visually quite appealing and provides ease to the person cooking for the day as all the utensils are in an arm's reach away.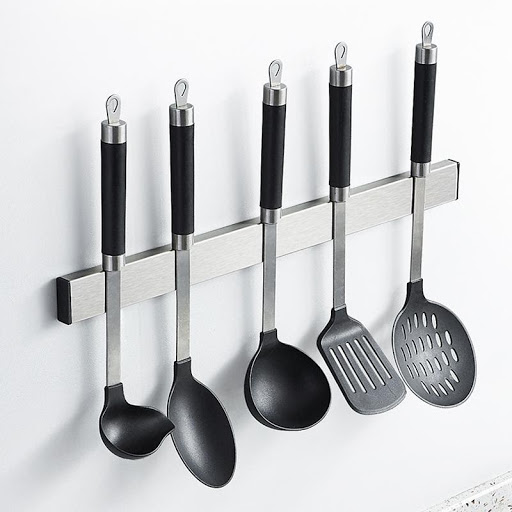 Get Storage That You Can Sit On
Everybody needs a place to sit, so why not have storage space along with them? There are many pieces of living or family room furniture that come with hidden storage compartments to help make sure your room doesn't become cluttered. From cubical wooden stools with drawers to sofas with liftable storage areas, there are a lot of options out there. First plan out your whole room and choose smart furniture pieces that can take care of two things at once, sitting and storing.
Conclusion 
Hope this blog has given you more insight on some great home decor ideas to store away your things and not be labeled as messy or a hoarder.  Start with a plan, follow the aesthetic and execute it. Turn your display home into a masterpiece starting now!
Stay tuned for more blogs in the future where we will cover more tips and tricks so that your home feels warm and welcoming. Make sure to check out our website to see all the products we have in store for you.
Thanks for reading!