How to Amplify Apartment Styling
These days many people are out and about looking to have their own dream home as they have fallen into the notion that if they don't own a house they can't make it beautiful. But this is far from true. That's why it is important to make sure that you style the apartment in such a way that it draws the attention of potential renters as well as makes them feel welcome and homely.
There are ways to bend around the landlords request of no alterations and in simple ways beautify your home completely. In this blog we will list out a few suggestions that you can start with on your journey to a beautiful apartment.
Lighting Is Everything
While working your apartment furnishing you have to remember to set the lighting just right. This plays a huge role in setting the mood as well as bringing out the overall look of the complete space. Opt for more warm white lighting in the living and dining areas which are used more for leisure and go for white lights in the kitchen, study, and other areas where work gets done.
Layered lighting can assist in creating many moods radiating from a single space. This can allow you to make smaller zones that will allow people to drift to the one they want most and will impress them through the room's versatility.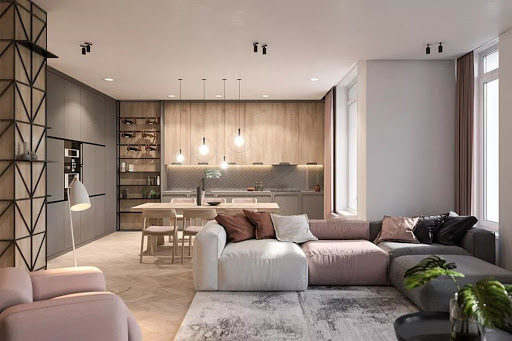 Style Your Apartment with Vibrant Rugs
Adding eye-popping coloured rugs can really tie your whole room together. Whether you want to go with a textured, plain, or printed rug, that's completely up to you. You can layer them under your living room furniture and also use it to boost the overall aesthetic appeal. Just remember to take all the necessary measurements before you invest in the rugs.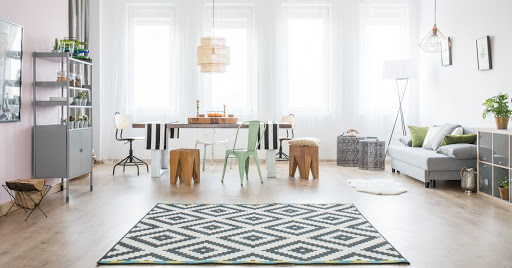 Add Modern Furniture That Stands Out
Most of the time the colour tone of the room may not suit every single person's individual taste so to make sure you capture their attention you can add colourful upholstery that contrasts well with the wall and has maximum comfort as well. This will give them a better idea of what they can do with the apartment after they take it up.
Use L-shaped lounges of different colours if you are dealing with a grey toned wall or add bookshelves to really liven up your space.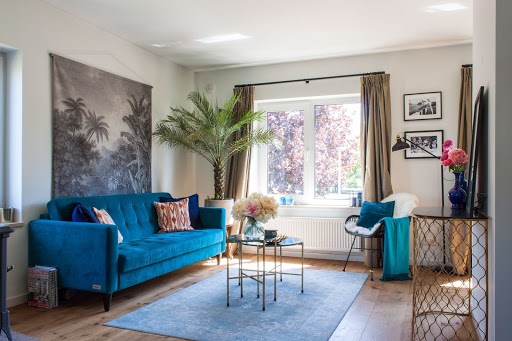 Wall Decals Are A Thing
Wall decals are trending a lot these days as they enhance the look of the room and are removable at the same time making it easier for people renting to make an apartment their own without worrying about the landlord.
One of the best things about wall decals is that they come in all shapes, sizes and designs as well as they are quite affordable. Just make sure you plan beforehand on where you want to put them up as removing them often will result in them losing their adhesiveness everytime you peel them off the walls.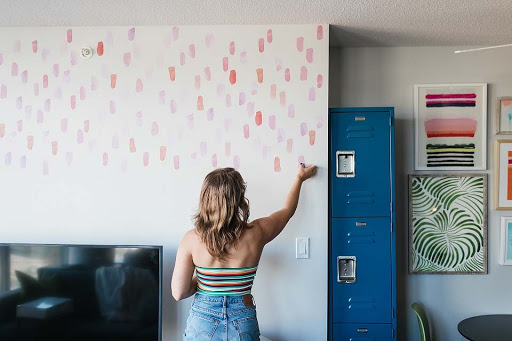 Mirror. Mirror. On The Wall
When it comes to apartment styling, mirrors can be your best friend. They come in every shape and size and they carry the capacity to instantly jazz up any wall. This works out best for rental apartments as they can be a statement piece as well as create the illusion of having a bigger space. The choice of the mirror is up to you and what you think would go perfectly to bring the room together.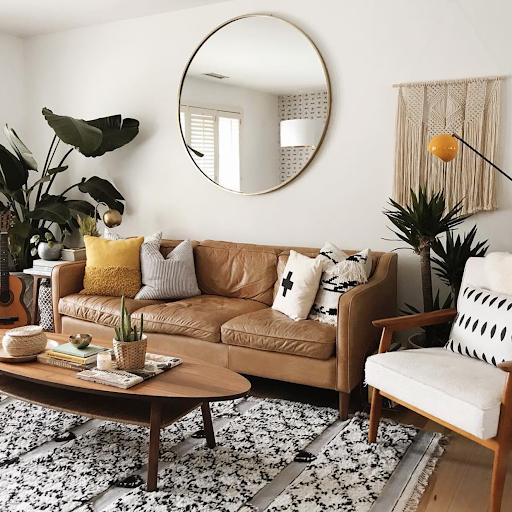 Go Green
A dash of green here and there around the room can provide a fresh and cozy vibe to those looking at your apartment. Along the shelves and a few in the living room can create a soothing atmosphere for anyone who visits. Balcony gardens are another way to add the green touch and drive people to go organic. Also add in some succulents dedicated to those potential customers who are pretty busy throughout the day and need something simple to take care of.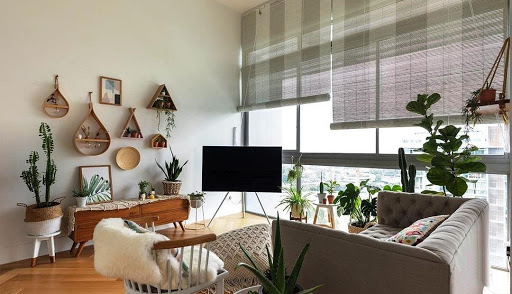 Wrap Up
We'll conclude with these ideas when you do the home furnishing for your apartment. They are easy to execute or maintain and best of all are quite inexpensive so it leaves you and your wallet happy. Try them out today and see which ideas you can incorporate best to draw in people. 
Check out our wide collection of furnishing packages on our website or visit our store in Wetherill Park. We will assign a designer to accompany and guide you to make the best furniture choices.
Thanks for reading.