Most Essential Decorating Tips For Airbnb Hosts
As an Airbnb host there comes the challenge of having to represent your rooms in an attractive way and functional way to draw in more guests. You have to maintain the comforts of home all the while making the overall experience for any individual an unforgettable one. The goal is to have your guest like the stay and come back on their visit as well as spread the word. 
We are here for all those Airbnb hosts looking for some tips and ideas to incorporate while they do Airbnb staging to elevate the experience of their guests and to get some amazing reviews. Here are some things you must take a look into.
What Does A Guest Want?
When any guest comes to your Airbnb, think about all the things they need on their retreat away from their homes. A few features to keep in mind are:
Clean and Comfortable Beds: A comfortable bed is like the cherry on top after a long day so it is important to make sure you provide the best for your guests otherwise there will be some impact on your reviews.
Wifi: These days it's super hard to live without internet access as we depend on it for connecting, socializing, knowledge and entertainment. Imagine a guest of yours is a corporate employee who has to take a few important client meetings and if the internet connection is terrible it'll impact negatively for you.
Provide Closet Space: If your guest is planning to stay a few nights then it's best to have enough storage for them to put away some of their clothing and accessories instead of having to live out of their suitcases.
Have A Snack Station: Whether your Airbnb has a kitchen or not it's always good to have a few snacks to munch on and of course, a coffee machine. Most of your guests will appreciate this as a single cup of the caffeinated drink is a major mood booster for most.
Add Some Decorations: Add your own personal touch while working on furnishing your Airbnb rooms. You can bring out a warm rustic vibe or a bright refreshing one to enhance the ambience you're aiming for.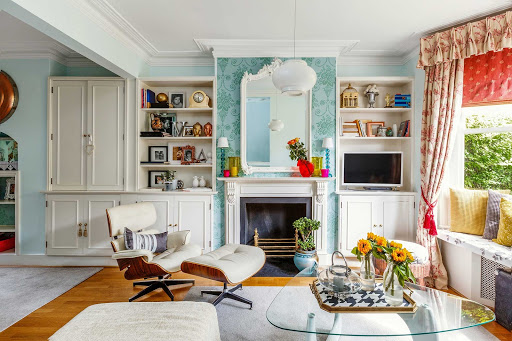 Now we will look into a room wise distribution of ideas to style your Airbnb.
Living Room
First see what you can implement from the furniture for your Airbnb to the other additions. A living room should be an open space of a decent size to allow your guests to enjoy being there together but have their personal space at the same time. Adding a TV and comfy couch are essentials to help guests socialize or just enjoy their time. Make sure the amount of seating you have available is equal to the number of people you can accommodate. The colour palette should be neutral like greys or light browns as they tend to handle wear and tear over the years better than most other colours. Add a few throw blankets, solid or artistic rugs, and a few accent throw pillows to bring up the aesthetic appeal of the room.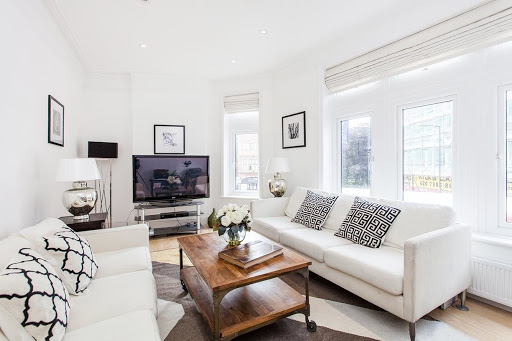 Bedroom
The bedding you choose is very important and can impact the overall outlook your guest will have once they have spent the night. One easy and good way to know whether your bedroom space is comfortable is by spending a night to jump into their shoes. You will then be aware of any changes that must be made or if it's perfect. Use different patterns, colours, and designs for your bedding sets but make sure they are calming to the eyes. Using neutral colours with minimal design is the best way to go.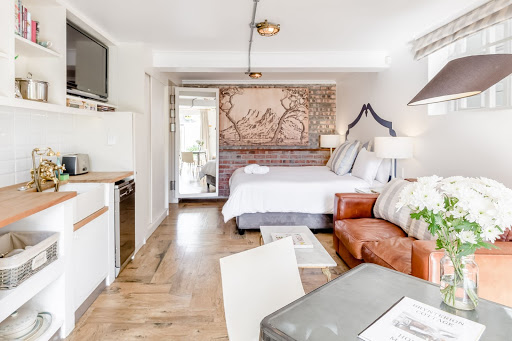 Bathroom
Airbnb styling is important in every section of the home. The bathroom should have all the essentials like towel, toiletries, and a few other touches.  Make sure you try out the towel before investing in a whole bunch for your airbnb to test it out and see if they are comfortable. Soft and absorbent towels are always the best choice and make sure they match the bedding you have chosen to maintain the theme.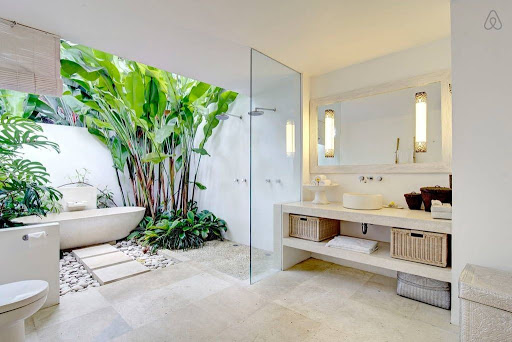 Outdoor Area
If you have some outdoor space then it's best to make sure the furniture for your Airbnb is on point. Turn that space into a relaxing escape for your customers to enjoy a bit of the atmosphere outside. Adding a dining area outside can increase the space as well as accommodate more people. Outdoor lounges, decor, and other easy maintenance accessories can be added.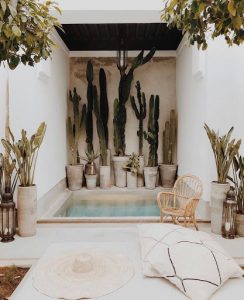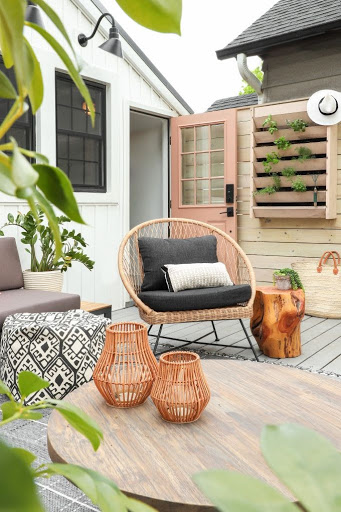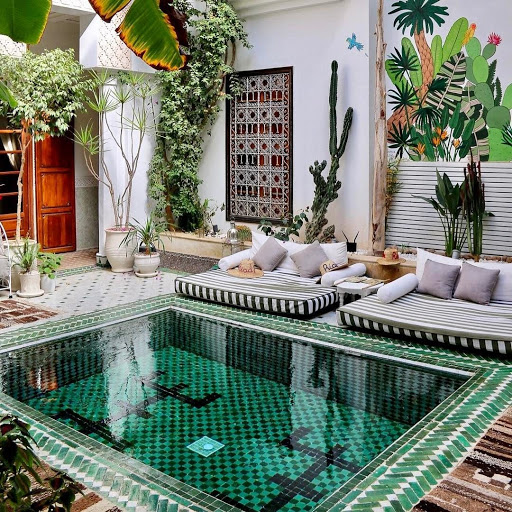 Wrap Up
If you keep these things in mind while furnishing your Airbnb then you are sure to draw in more and more guests over time. Hope you found these tips helpful and if you are looking for where you can find excellent furnishing solutions then you're already at the right place. We at Vivin Furnishings do have Airbnb styling packages that are planned out by our team of experts and implemented by us as well. So you won't even have to lift a finger. 
Check out our website to know more.
Thanks for reading!