How to Find the Perfect Chair to Complement your Décor
With everybody cooped into their houses, you might be starting to think about spicing up the place with some good living room chairs. From simple additions (a throw on every chair) to bigger changes (new lighting).
Every piece that you pick for a room should be started after you divide the big picture of what you want to see to what you can do with the simplest objects that eventually helps you carry the aesthetic ambience you are aiming for.
Let's go over how you can choose chairs for different rooms to complement your décor. If you are not so sure you can do this yourself, you can always choose complete furnishings solutions in Sydney (https://vivinfurnishings.com.au/ dofollow).
Let's get into this!
Living room chair: How to add spice with living room chairs?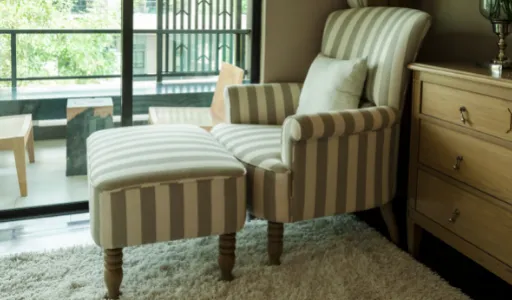 Every item that you pick for a room holds its own raw persona to it. So, why not with chairs? As Joey said once "what's all your furniture pointed to"? It needs to be directed, not aligned. It can be large but easy, single, although straight-backed. A living room chair has acquired its importance in our lives. Living room chair is used to entertain people that come over, to sit and read or while watching a TV. Without chairs we will have to sit on the ground. So, cheers to more chairs!
Living room arm chair: An arm chair is simply a chair with arms
A living room arm chair can be a part of a couch set that contrasts with each other that comes with the set or it can also come alone and can steal the entire spotlight to itself. At minimum, you would be having at least 4-5 seats in the living room if the space allows. Living room arm chairs have got a particular feel to it that none of the other chairs have. Every chair has always stood outside the bracket of becoming mediocre even time after time. So that's how important the chairs have become to humans.
Also Read: How to Style Perfect Outdoor Living Space https://vivinfurnishings.com.au/styling-the-perfect-outdoor-living-space/
Dining room arm chairs: The heart of the house
A dining room arm chair is the heart of the house because; from when the sun has risen you would be around it until your day winds up. Say, you want to sit down and do something crafty, of course, you would end up in the dining room arm chair to sit and spread your thoughts and arms around. The art of finding the right piece of dining room arm chairs would mostly be the first thought that flushes in when you think of a place to dine. It indeed could easily become one of the most important tasks to work on!! Hence, that's why you have come this far!
Accent Chairs: The core of an accent chair is in how it is portrayed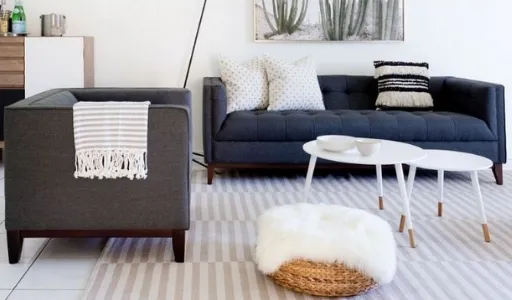 An accent chair idea for the living room can be like next to a coffee table or an ottoman or in an empty corner or perpendicular to a fireplace. The best part about Accent chairs is that they do not need to be identical or matching with the rest of the furniture. Yet, it should go with the flow with the hues and the colours that's already present. This functional decor piece will help embellish the room based on colour and style. Having an accent chair in your living room is a great way to help you unwind with a book before tucking yourself at night.
In Conclusion
There are no design rules when it comes to living rooms, although many people still stick to some conventions. But it is perfectly fine to decorate a living room without a sofa.
Thanks for reading!