Best Two Colour Combination For Your Living Room
Colour has the power to transform the ambience of any space, especially—and perhaps most importantly—your living room in your Sydney home. As the space where family and guests gather the most, your living room interior colour combination must create a welcoming vibe and spark conversation. The living room is important for perfect home décor in every home. This is where you come to unwind after a long, hard day. As a result, it is important to pick the proper colours two colour combinations for walls to make them appear contemporary and appealing.
We have a wide range of living room shade combinations to inspire you from the interior design trends 2022 whether you want something bright and colourful, neutral, or dramatic. Simply put on your overalls and go find a roller—or pay an expert to do the nasty work for you. In any instance, the most challenging part will be choosing amongst all of these designer-approved two colour combinations for the living room. Many sellers also turn to commercial furnishing packages providers in Sydney.
The best things in life, as they say, come in two. So, let's go through how to design the best 2-colour combination for the living room in Sydney.
How to Create Awesome Two Colour Combinations in your Living Space
Yellow & Indigo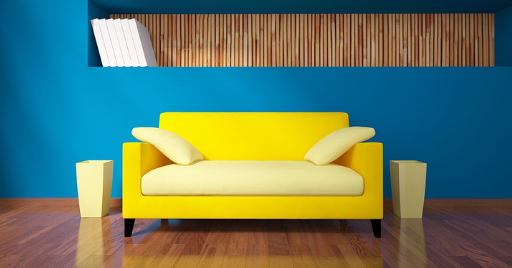 Are you ready to make bold two colour combinations for walls? Make canary yellow the focal point of your living room! Indigo softens this bold colour while making it feel more welcoming. As an indigo accent, try to incorporate a texture blanket or cushion to bring depth and pattern to your palette. Paint a complementary statement wall to create a unified, well-rounded aesthetic that stands out.
White & Grey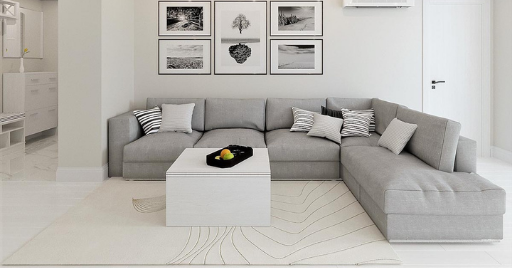 For many years, grey and white have been the most popular living room interior colour, and their appeal shows no signs of easing. The hue, which was formerly associated with melancholy and gloom, is now popular among interior design trends 2022 for its versatility and beauty. This hue creates a stunning backdrop to any space, with far more dimension than white alone.
Pink & Turquoise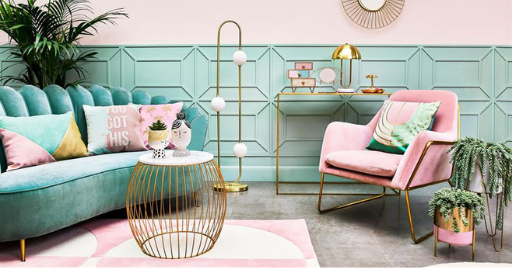 Surprisingly versatile, this strong two colour combination for the living room suits a variety of design types. Consider a strong splash in a modern space or a vivid burst for designs. This combination is lively and vibrant, yet it's a trend that you'll still enjoy mixing and matching next season.
Burgundy & White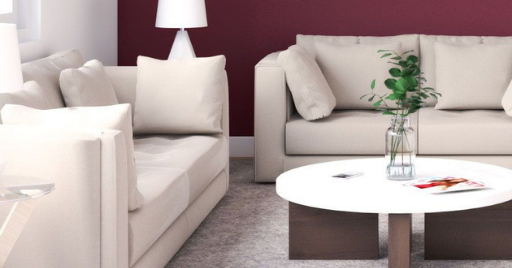 Burgundy is a great option for accent walls since it is a reddish colour. It's a brilliant idea to pair the colour with white as per the interior design trends 2022.
The living room's wall colour scheme is also pretty successful since both a burgundy wall and a wooden floor create a friendly mood.
Peach & Lime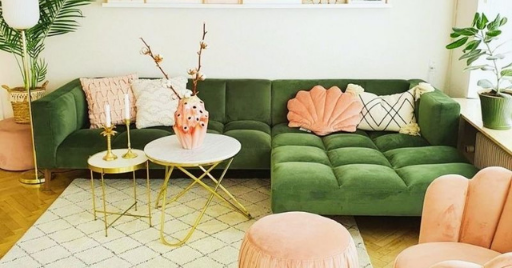 These are two colour combinations that work well together. This two-colour living room scheme offers an energising and revitalising ambience. Peach is a fascinating colour since it adds to the comfort of the area and may have a soothing effect, but lime is dynamic and vibrant.
Crimson & Sage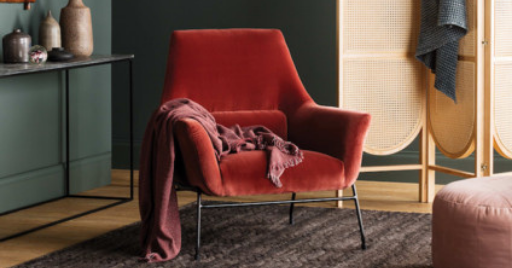 When soothing earth tones are mixed with a vibrant red floor, they get a burst of excitement. This contrasting living room interior colour produces a pleasing balance, especially when patterns and textures are present. The key to this colour scheme is to anchor the floor with a stronger hue so that the space does not seem overly crowded while keeping the walls airy and light.
Pink & Grey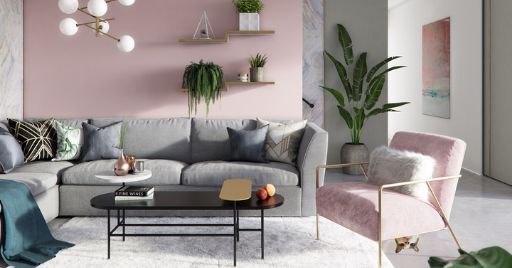 Subtle white-grey walls, as well as wood and metal details, serve as a good contrast for the vivid and blush pink furnishings of your Sydney home. A column of storage with cubbyhole-style shelves serves as a unique focal point in this symmetrical wall colour combination for the living room. For the shelf behind the alcove, select a deep raspberry, a semi-toned bubble-gum pink, and a delicate flower tint.
Grass Green & Tangerine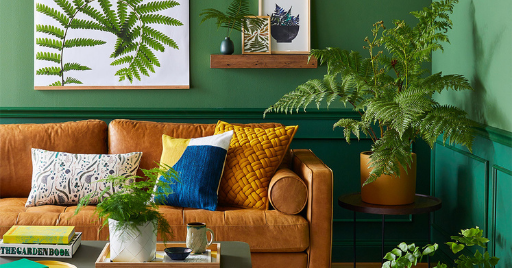 Grass green walls, when combined with other strong tones like blue and orange, convey the sensation of a tropical escape. These bold living room interior colours provide a modern aspect to a built-in bookshelf and a combination of conventional furniture pieces upholstered in unexpected fabrics in this area.
Mint & Cream

There is no better two colour combination for making your living space look both bright and tranquil at the same time. To reach total perfection, mint walls are combined with warm décor pieces such as cream sofas and orange draperies.
Cobalt & Berry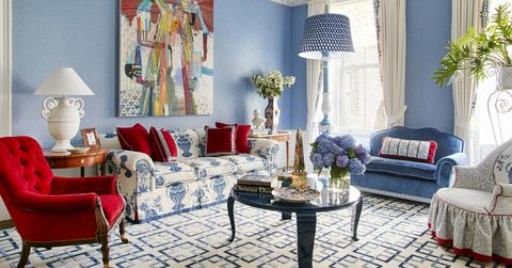 These two colour combinations for walls are both playful and classy, will instantly add individuality to any environment. Not interested in purchasing such a daring piece of furniture? Try out the look with a colourful rug pinned to the wall to instantly transform your space. Showcase these hues with a couple more throw pillows for a pop of colour.
The two-toned look is making a resurgence, and you can incorporate it into your living room in a variety of ways. Did you find your favourite colour combo two colour combinations? Are you ready to revive the look of the living rooms of your Sydney home!
Must read – Top Interior Paint Colour Trends For 2022
Thank you for reading!