Top Interior Paint Colour Trends for 2022
2022 will be no different from any other year in terms of its diverse spectrum of interior paint colours. The colours we are surrounded by having a significant influence on our emotions. Choosing the right colour schemes or the ideal colours for the living room may make a huge impact on a room's ambience. When it comes to choosing the correct paint colours for your house, the first step is often the most difficult.
In 2021, There were colours of orange, green, blue, red, and even bronze. While the majority of them were considered to represent similar qualities — ease, comfort, quiet, and serenity — it appeared that no one could agree on which colours evoked such emotions. That is no longer the case this year.
As the home decor colour trends in 2022 began to arrive, it became clear that the world (as well as the paint industry) had come to an agreement on what people would be seeking in these coming months. And this time it's all about the colour green.
After a year of uncertainty, you may feel compelled to spruce up your home in Sydney with fresh, yet predictable colours or maybe you've grown tired of your favourite colour combinations after spending so much time inside and want to branch out. These are the most popular paint and colour schemes to use as inspiration for your design.
Here are the Most Important Color Trends to Watch in 2022.
Grey-Green as an interior paint colour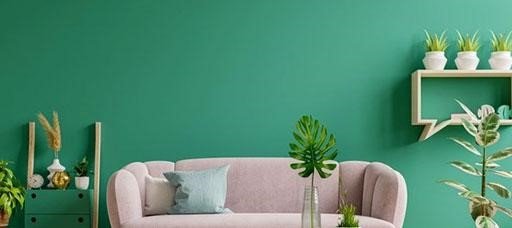 We will continue to be inspired by nature in 2022, and green will be a major interior paint colour trend in 2022. Green evokes thoughts of reassurance, relaxation, and security, but a darker hue evokes sentiments of reassurance, rest, and security. It's an extraordinarily strong hue for calming the mind, which is why it's been popular this year as people try to create a quiet environment in their homes amid the pandemic's uncertainty. The sophisticated interior colour represents the natural world's balance and harmony. The colour is light enough to be applied in a variety of ways around the house, such as a splash of colour on kitchen cabinetry or a bright greeting in the foyer.
Must read: How to design a small living room.
Interior Paint Colour Trend in 2022 will be Earthy Tones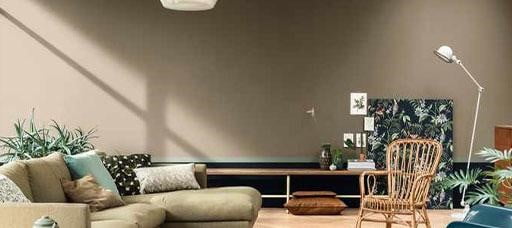 Cool neutrals are giving way to earthy tones. Shades like terracotta, vibrant ochres, and even the once-disregarded beige represent our desire to make our homes seem more comfortable and inviting. For obvious reasons, earthy interior paint colours that bring the outside in are having a moment again. Look to basic neutrals for confidence as well. Just be sure to brighten them up with pops of colour to keep them from being sapping, draining, mood-hoovering shades.
Blue for comfort

Every year, blue reappears in colour trends, but in a slightly different form. It's such a comforting, familiar colour that it's no wonder that we gravitate toward it year after year, and deep blues appear to be the most on-trend house colour scheme this year. It's also about really embracing the deeper tones, not just incorporating them into a neutral environment with furniture or a feature wall, but covering the entire room in an inky hue to create a dramatic and cocooning setting.
Must read: A quick guide to styling your walls.
Combination of Pink & Green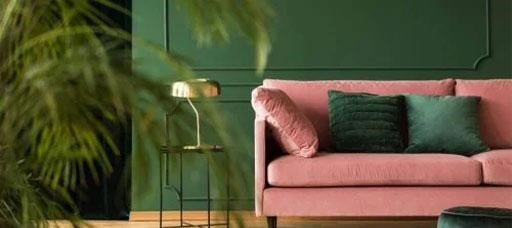 Hot pink and forest green are an odd colour combination that is unmistakable in home decor colour trends 2022 on walls, home products, and even daringly kitchens like this viral kitchen combo. Green and pink are complementary colours because they are opposite each other on the conventional colour wheel, and they complement each other rather than opposing each other as green and red do.
Shade of Citron for House Colour Scheme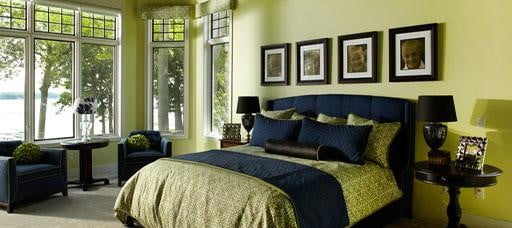 Yellow has a reputation for being outdated and overbearing in the past. However, as individuals search for methods to warm up their homes, bright colours as house colour schemes are making a comeback in the design world of Sydney. Buttery and citron tones, which resemble the petals of a sunflower, in particular, brighten whatever place they're used in.
Warm Neutrals

Warm, neutral paint colours are very popular interior paint colour trends for 2022. A neutral colour palette can instantly make a small room seem cosy and welcoming, in addition to giving warmth and adaptability to a space. For a flexible hue that will work with a range of décor types while providing a more inviting atmosphere, consider a rich neutral for a high-traffic section of your Sydney house.
House Colour Scheme: Neutral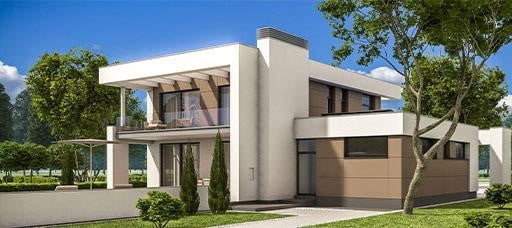 How to define 'neutral' colours is a subject of controversy! We usually think of them as non-colour wheel tones like white, beige, grey, ivory, and khaki.
In a predominantly white kitchen, the most effective approach to generate impact is to contrast black or deep grey with white, but the trick is to alter the proportions.
Instead of a 50/50 split, match dark cabinetry with marble and another important element: texture. In general, neutral interior paint colours ideas are relaxing and simple to implement; they go with practically any other hue, but it's crucial to keep in mind how pigments react to light.
Combination of Blue & Black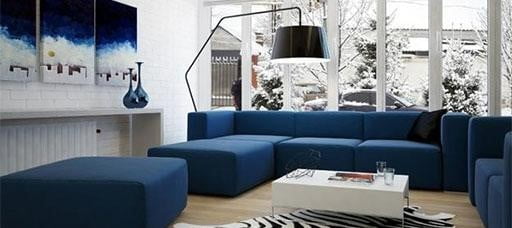 The blue undertones of this colour give it a pleasing richness and depth, making it a deceiving yet delectable black. When combined with one of the whites, the interplay of light and space in your room will be radically altered. It's a dream to work with since it's bold enough to take centre – stage while being subtle and confident enough to let other colours shine.
Are you set to redecorate your house in Sydney with these interior paint colours trends in 2022? If you need any assistance on customised furnishings then feel free to contact us and visit our website.
Thanks for reading!