How To Design The Ultimate Entertainer's Living Room?
A living room entertainment center will undoubtedly attract a lot of attention and will store a lot of expensive gadgets and furniture. It's also a great way to keep the space separate from the rest of the home if you want to groove over to loud music with friends or watch movies in surround sound. And, while it should be stylish and appealing, it should also be practical.
Having a space dedicated to the entertainment center and TV stands in a modern home in Sydney is nearly a dream. Believe us when we say that space and budget limits do not limit the vision or creativity required to create the entertainment zone, a peaceful and fun space where family and friends can meet for some quality time together. Thankfully, innovation has compacted a range of entertainment options onto a single screen. The television, which may be used to watch Netflix or best family series, can also be used for gaming or watching sports together.
Today, we show you stunning and useful entertainment room design ideas, and the best thing is that they are simple to implement on a budget for your Sydney home. Check it out!
Keep It Simple
The simplest approach to making your entertainment center appear big and cosy is to keep it simple and stylish. Your entertainment room will seem pleasant with minimal furniture, a huge window with white drapes, and enough natural light. To add warmth to your entertainment area, you may add a hardwood laminate finish to your furniture pieces. Add some comfy sofas and chairs, and you can stream your favourite movies with friends and family.
Also Read: Tips to nail minimalist style home decor
Be Imaginative with Entertainment Center

Consider how you want your living room entertainment unit to appear. Of course, you'll want to make sure it's engaging. You have complete control over what you want for your entertainment area. You can include certain gaming spaces, such as billiard tables. There's even room for a bar. There are several ways to adorn it, and you may just let your creativity go wild.
Also Read: Simple decorating rule for room furniture layout.
Contemporary Living Room Entertainment Center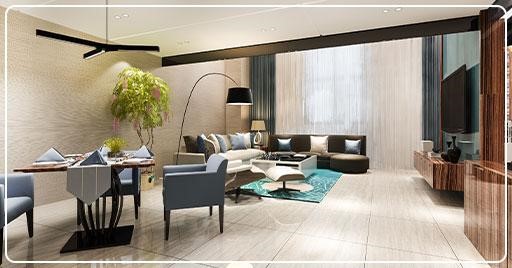 Contemporary is the way to go if you like sleek and elegant designs. Consider a  simple black and white silhouette that combines functionality to design. The white-washed walls provide a perfect backdrop for the entertainment center and tv stands. The fresh flowers offer a pop of colour to this otherwise monochromatic playground.
Rustic Living Room Entertainment Center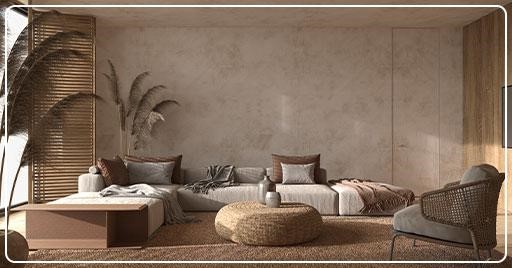 Is the rustic style intriguing to you? Then choose brick walls. Nothing says rustic like an entire exposed brick wall. Add some plants and decor to finish your rustic entertainment center! Go for the black brick wall that is nicely balanced with the other accents. The plants, as an added bonus, can bring the area to life!
Add Mix & Match Vibe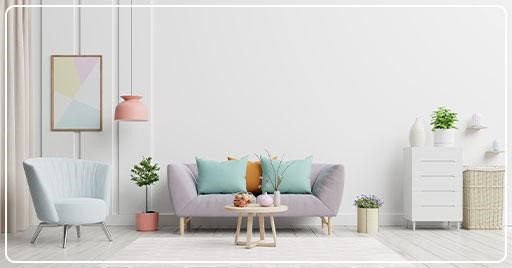 Unleash your creativity and mix and match different layouts to create a useful and elegant living room entertainment center for your Sydney home. Create a display on the same wall and adorn it with various tones of wood. Add drawers that will help to organize the area. Use two different coloured sofas in your home to make intriguing décor at no extra expense.
Casual Living Room Entertainment Center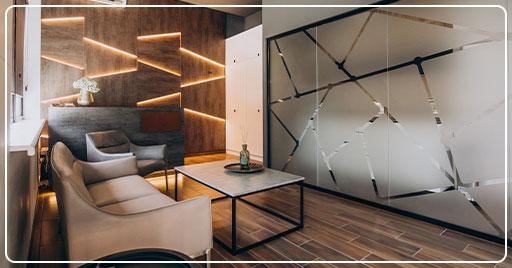 Low seating is cost-effective and provides a youthful vibe to the area. Choose a modern colour for the wall and match it with the furnishings. Keep the decor modest and let your personality shine through. Your entertainment room will certainly become a favourite gathering place for your family and friends.
Add a Bookshelf to Display your Books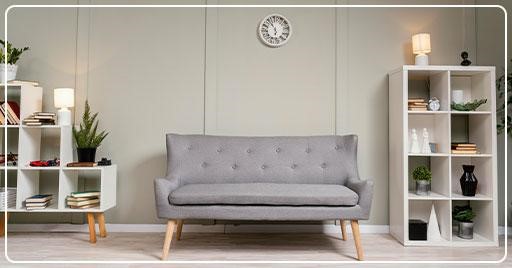 Are you a bookworm who prefers reading over watching movies? Do you enjoy the company of your friends but would rather spend some quality time reading novels and using your imagination to bring those characters to life in your mind? Then your living room entertainment center needs a library where you may display all of your books and calm your thoughts while listening to some wonderful music.
Foosball Table for your Living Room
Modify your living room coffee table into a foosball table. This piece of furniture may transform your living room into a completely functional gaming area if you like playing foosball with friends and family. So, even if your home does not have a dedicated gaming area, don't let that stop you from playing indoor games. Think clever and you'll have your living room entertainment center transformed into a well-equipped gaming area in no time.
Select the Right Lighting for Entertainment Center
Use natural light as much as possible, with the option of dimming the room when watching a movie. The proper lighting will create the desired ambience in the space.
It should help reduce the glare from the TV's screen. Add spotlights or pendant lights over your entertainment center and TV stands  – for example, above a billiards table – or simply let them shine. Designer floor lights, light fixtures, and an attractive chandelier should all be included.
We hope these simple design tips can help you redesign the entertainment room in your Sydney home. Contact us today if you need professional help for furnishing your home!
Thanks for reading!!