6 Tips to Nail the Minimalist Style Home Decor
Clean lines, uncluttered, monochromatic, simplicity, and the "less is more" are just a few of the phrases and concepts that come to mind when thinking about minimalism. Japanese design is thought to have influenced this decorative style. The idea of 'less is more' is central to the Minimalist Interior Design Style.
What is a minimalist interior design style?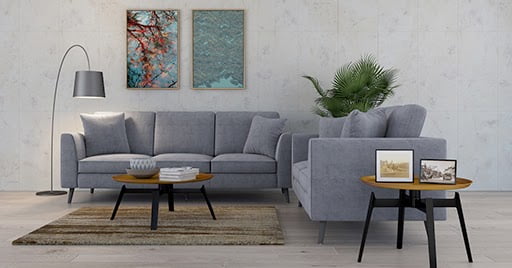 The concept of minimalism, which includes simplifying things to their most basic form. It can be used in a variety of settings, including art and lifestyles, as well as architecture and interior design.
It is similar to modern interior design in that it focuses on utilising only the bare necessities to create a clean and uncluttered space.
Simplicity, clean lines, and a monochromatic palette with colour used as an accent define minimalist home decor. It usually consists of an open floor plan, plenty of natural light, and practical furniture, with a focus on the shape, colour, and texture of a few key pieces.
Why is minimalist interior design so popular?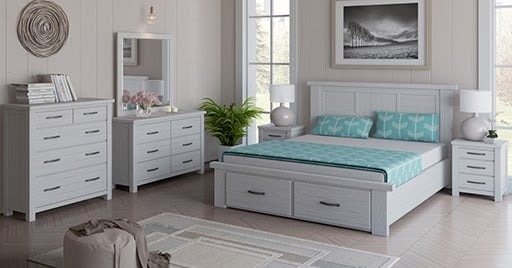 Small spaces may be created to look larger with minimalist room decor.
When done effectively, minimalist decor and habits nearly never go out of style.
You may save money by not bringing in too much furniture and things that you don't need since it is all about the beauty of the polished and well-judged.
Highly attainable and easy to source, minimalist home decor pieces are easier to manage to your liking, unlike other design styles that come with more puzzling variables to creatively mix.
Must read: 6 styling tips for small spaces
Can't see how minimalism may benefit you or your Sydney home? Don't be worried.
To help you get started, we've gathered some of our favourite home decor ideas. Continue reading to get design advice!
Minimalist Style Furniture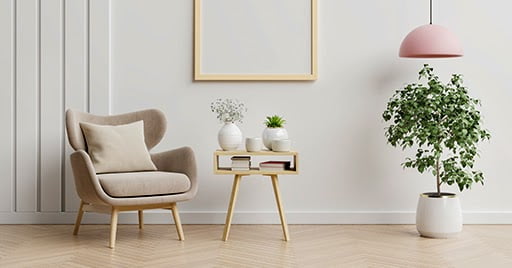 To create a well-balanced space that no one will want to leave, create a compelling minimalist home with a careful and chosen choice of furniture. The idea of uncluttered and clean space is truly a driver behind the minimalist movement.
For minimalist interior design, simple and streamlined furnishings in Sydney are used. Functional furniture is the most significant design aspect in this space, and ample storage is crucial. As a result, furniture is created in such a way that it may be used as concealed storage.
A coffee table, for example, is designed in such a way that when it is lifted, it reveals storage space, making it one of the more creative solutions.
Skip trendy pieces that you'll easily tire of and go for classics and future-heirlooms that will stand the test of time for modern minimalist interior design.
Do invest in quality to get the most for your budget and as this is an utterly simple approach to interior design, you need each piece to stand on its own without attracting negative attention due to inferior construction or low-quality materials.
Neutral Colour Palette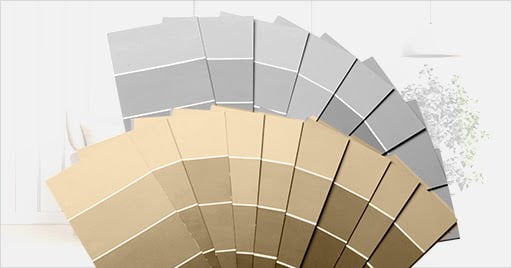 When it comes to colour palettes, the minimalist interior design style focuses on neutral and light colour palettes.
Even basic colours may sometimes be utilised as an accent colour to enhance a place.
When thinking about a neutral place, the spaces emerge from monochrome imagination.
This is the design, which is all about the simplicity and beauty of a Sydney home.
Minimalist-designed interiors usually have a monochromatic colour palette consisting of whites, beige, and grey. This style aims to simplify shapes and colours to create light, bright, and beautiful environments. Light and gentle natural hues, such as cold and warm greys, are softened by Aquas and nude tones in the colour pallet.
Only essential Elements in minimalist home decor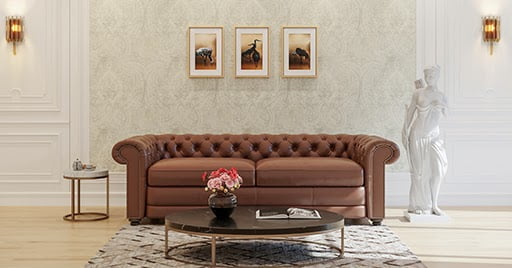 To create a feeling of freedom and relaxation, the minimalist home decor emphasizes only the necessary elements: light, shape, and attractive materials, generally in an open plan layout. There isn't a lot of superfluous adornment or decoration. Instead, the few details that are chosen are simple and mix in well with the setting. This may be a single piece of artwork on a living room wall or a lovely vase on top of the dining room table.
Combine different shades and textures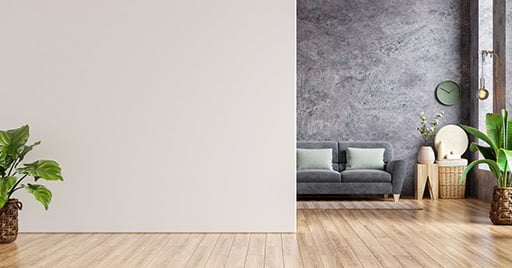 When going with a monochromatic colour scheme, adding diverse hues and textures is a fantastic approach to add warmth to the room. For minimalist room decor, for example, linen wallpaper and soft wool textiles and rugs offer a comforting warmth. In the bathroom, the texture and grain of tile patterns can add visual interest while still maintaining a neutral colour palette, while wood accessories can soften stark, white or concrete elements.
Modern minimalist design rule: Mix and match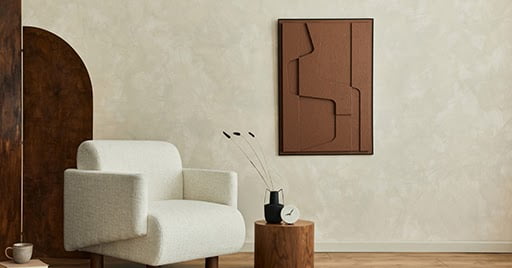 Collected spaces look better than matchy-matchy rooms, as per a basic design rule.
When dealing with spaces that lean minimalism, personality and visual appeal are of the highest significance.
Because you have less, you'll want to make what you do have more interesting—for example, place your favourite antique sculpture on a simple acrylic pedestal and avoid cluttering the area behind it with additional art. Allow plenty of breathing space for each item.
Minimalist Open Interiors for room decor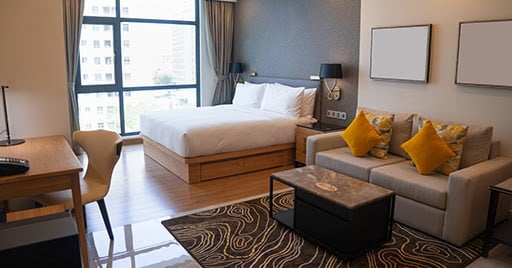 A modern minimalist interior design style is characterised by simplicity, refinement, and a delicate hand at functionality and elegance. It would greatly contribute to the minimalist aesthetic if you could keep your windows unadorned and let the light in. Use the thinnest fabrics for your drapes or blinds if privacy is a concern. The transparent drapes in this living room let in a lot of light, which brightens everything it touches. The addition of a splash of pink just adds to the overall look.
Overall, the area is welcomed with simple elegance thanks to the provision of open space and natural light. It entails using only the minimum necessities to produce a clean and uncluttered environment.
We hope you found our ideas useful! If you want your Sydney home to be just as beautiful, then look no further. Book an online consultation with us today.
Delivering safe home interiors has been our No. 1 priority.
Thanks for reading!