Interior Design Tips to Make Your House a Home
"You buy a house, but you make a home" goes the old saying, but in reality, you grow a home.
A house can be furnished with the most exquisite furniture that money can purchase. However, that will never make it a home. A home is a haven. Home is a comfort. With some simple interior design styles, you amp your house.
What makes a home? It seems like a simple question, but the answer is a little more complex. In many ways, homes embody how we live and see ourselves. And these spaces evolve when we focus on what makes us happy. It takes introspection and careful decisions, but it is a gratifying process. We make our lives better when we build a space that fits our needs and portrays our personalities with a little modern interior design.
When you walk into some houses, you immediately feel at ease. It's not just because you like a company or like the interior, but those aspects contribute. There is something else. The space has a genuine feel to it, as though it is a true reflection of the person or family that lives there.
Some homes instantly seem warm and inviting, whether they're in a cosy house or a light-filled apartment. They make you feel at ease, even if it isn't your own house.
What's the key to their success?
We show you how to enjoy your space and make your Sydney house seem like a home with these simple home interior tips.
Interior Design Tip #1: Make more space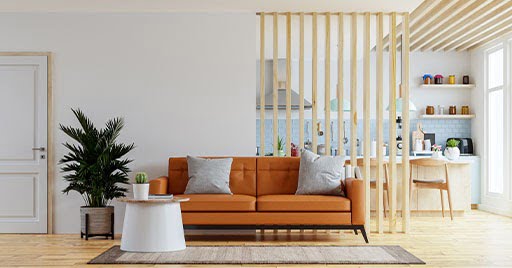 A home that feels comfortable and flows smoothly isn't overly crowded on the floor and the surfaces. So make time to reorganise or discard interior decoration pieces that aren't serving a purpose or that you adore. There should be plenty of space on the floors and along the walls, as well as plenty of work area at the counters. Tables, benchtops, and surfaces such as dressers and consoles should not be crammed to the brim. Visual space creates a calmer, more "completed" atmosphere. This simple tip can help you make more space in your home.
Also read: Storage hacks for home styling.
Add lighting to your modern interior design.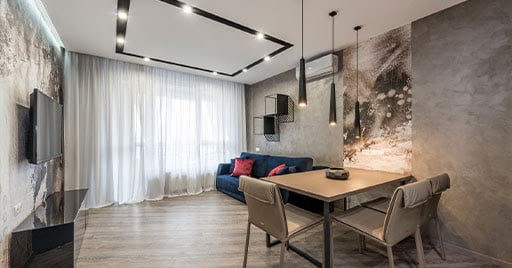 The choice of lighting plays an important role in modern interior design. It adds warmth and cosiness to a space. Hang pendants above a kitchen or a countertop. By a reading chair, place a floor lamp. Light fixtures on either side of the bed are both decorative and useful. Table and desk lamps provide accent lighting that instantly warms a space. Add some modern lighting fixtures to your Sydney home's interior and feel the difference,
Create a calm corner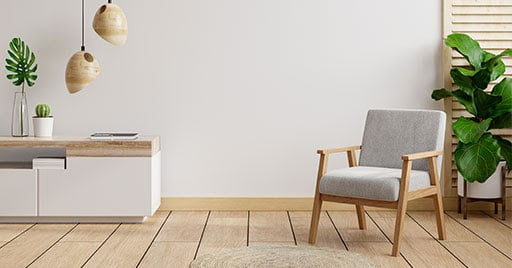 Everyone in the house (particularly you!) should have a peaceful corner – a private space where you may go for peaceful contemplation, reading, writing, and other activities.
Make it pleasant and relaxing so you'll want to use it on a routine basis. When you have – and use – your peaceful spot, you'll be much more grateful for your house and life! These simple interior design styles add a personal touch to your home and make it your safe haven.
Hang up memories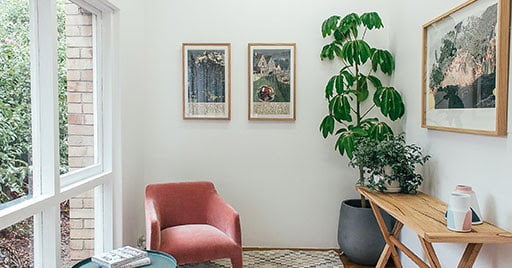 The people who live at your home — your family – are typically the ones who make you feel at ease. As a result, bringing them to life in your home is a great way to make it seem more like home. Why not use pictures of your family and friends to cover a wall in your home interior?
Choosing and displaying your favourite family photographs is a great way of showing off your style. Don't limit yourself to recent photographs; photos of grandparents and great-grandparents can stir nostalgia and give your display an antique feel.
Curate your décor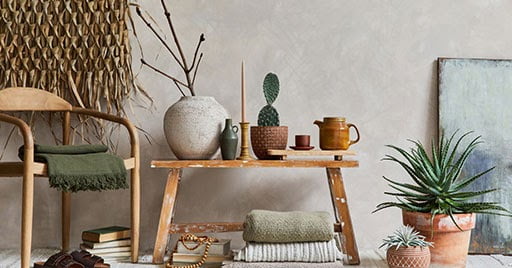 Redecorating may make your home seem more like your own, but if you don't want to take down walls or repaint an entire room, there are still modest changes you can do with this simple interior design tip.
Choose small yet aesthetically appealing decorative pieces instead of huge frames and huge decors. These tiny things may bring beauty to your Sydney home, from artwork to pillows to vases and even pendant lights. Small space design ideas may help you make the most of your space while also giving it a nice appearance. Add mirrors and other decorations to your room as well. Choose furniture that fits the area. Don't forget to create a small office space in your home that has a classy look.
Consider colours and fabrics for interior decoration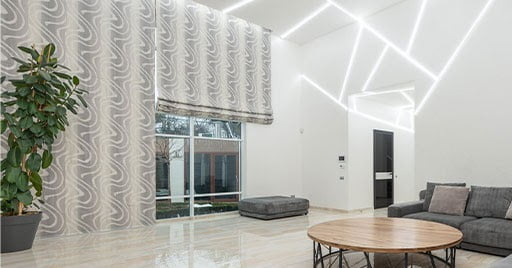 Start narrowing down the colours you wish to use for painted or textured wallpaper walls, furniture, blinds, and drapes in your home interior. Cushions, lampshades, bed blankets, and decorations such as a tablecloth or even a picture may all benefit from the third colour
Venture outdoors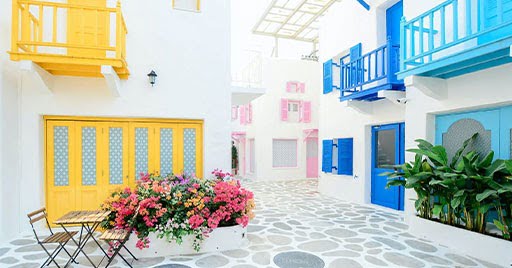 Your home isn't only about the walls! The front of your home is the last thing you see as you leave and the first thing you see when you enter. If the entrance appears friendly, it's likely to feel the same way. You don't have to spend a large amount renovating the entire interior decoration; simply painting the entrance door in your preferred colour can give it a unique touch.
If you like to be outside in Sydney, you might feel more at ease in your yard than indoors. It's important to have cosy, comfy patio furniture to sit on and pass the time. Plant and grow flowers that you adore or have sentimental value, such as a favourite rose variety or bright daffodil beds.
Must read: Styling the perfect outdoor living space
A home is something that is created and should be carefully curated over time. Your home should be filled with the things you love, things that act as reminders of who you are, where you've been, and where you'd like to go. The act of making a home is a deeply personal and subjective task and these interior design tips will help you turn your house into your home.
If you consider taking expert help feel free to visit our website and Vivin Furnishings showroom in Sydney as well.
Thanks for reading!