How to Decorate Home According to Your Zodiac Sign
Personality traits interconnected with zodiac signs tell a lot about a person. From how they behave to what they like, sun signs have a fair accuracy in determining the nature of the person. If you are a decor enthusiast and would like to know what all is connected to your zodiac home decor.
Study shows that your zodiac sign impacts your design styles. Every zodiac sign has some traits which have a drastic effect on the decor style you choose.
It can be both overwhelming and confusing to pick out your home decor preferences and interior design style. Still, we all have a picture in the mind of our perfect home in Sydney, and we get lost in those ideas from time to time. Many people prefer decorating by zodiac sign. All 12 zodiac signs are known for their personality quirks, which are reflected in their taste, style, and dream house design, based on their traits and sorts.
Read on to know the decorating style as per your zodiac signs.
Zodiac Home Decor for AQUARIUS (January 20 – February 18): Eco-Friendly and Eclectic

Aquarians are noted for being eccentric and one-of-a-kind. They are unlikely to follow the current home decor trends, and they'll never spend a fortune on home decor.
Their taste based on style includes as many eco-friendly technologies and ecologically aware solutions as possible in your home, such as solar panels, natural light flickers, rain-catching systems, and so on. They like places where you can be alone with your thoughts. As a result, a large, futuristic home decor style appears to be the best suit for them.
Zodiac Home Decor for PISCES (February 19 – March 20): Serene and Soothing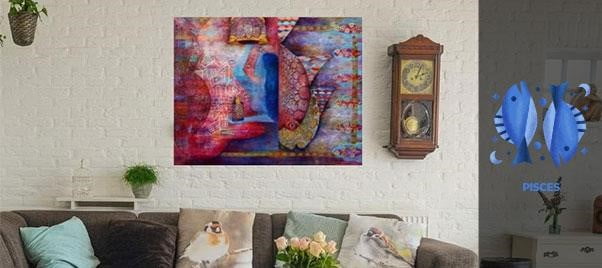 This zodiac home decor style may be enhanced by using blue tones. Pisces want plenty of space to unwind, so they may add additional cushions to their beds or sofas. Their apartments provide a tranquil atmosphere that is quite calming. While Pisces appreciate their alone time, their artistic instincts lead them to decorate their home in soothing, welcoming tones and with antiques that radiate a soothing aura.
Zodiac Room Decor for ARIES (March 21 – April 19): Everything Lively and Loud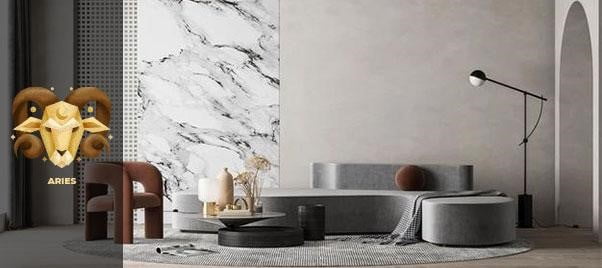 Aries go for go big or go home attitude.They like having a wow factor in your area, whether it's a conversation-starting piece of art or a dramatic wallpaper-covered accent wall. Aries want a house that excites rather than calms their senses, which is all the greater motivation to redesign in the first place.
Zodiac Home Decor for TAURUS (April 20 – May 20): Calm and Classy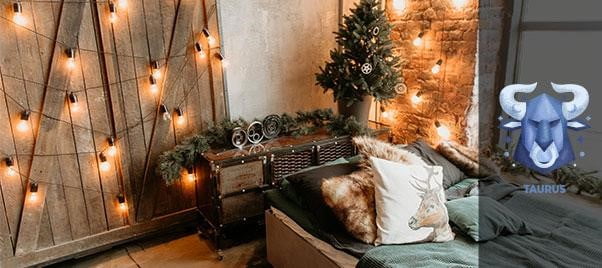 People born under this sign adore comfort and are likely to set up a relaxing space in their home with bean bags, fairy lights, and dreamcatchers. As per home sign decor style, they like to keep their house looking beautiful, thus decor is a requirement for them.
Must read: 5 tips to furnish your home.
Zodiac Home Decor for GEMINI (May 21 – June 20): Open and Affluent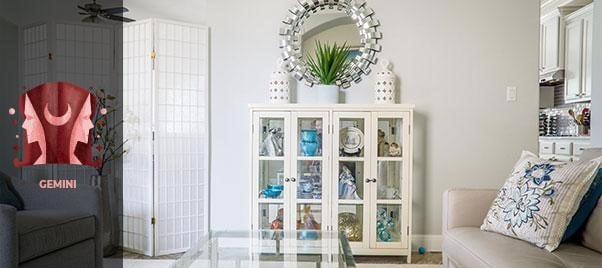 Though the likes and dislikes change on a daily basis, there are a few elements Gemini people wouldn't mind having in their dream house in Sydney. Being a Gemini, they like the difference in their surroundings, just as they do in their dual, ever-changing personality.
Because people born under this sign are social and enjoy being surrounded by others, their home sign decor may include wide areas where they can throw the finest parties for their friends and family.
Zodiac Room Decor for CANCER (June 21 – July 22): Family Devoted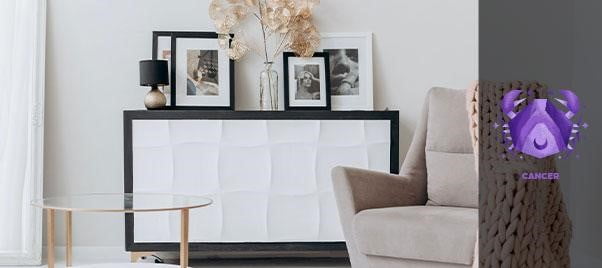 Cancerians are devoted to their family and like expressing their affection. Based on Zodiac room decor style, they include family photos and frames that are likely to be displayed in their house. They choose gentle colours that give their spaces a welcoming atmosphere. Even though their room is a little untidy at times, it always exudes warmth and relaxation.
Zodiac Room Decor for LEO (July 23 – August 22): Vibrant and Vivid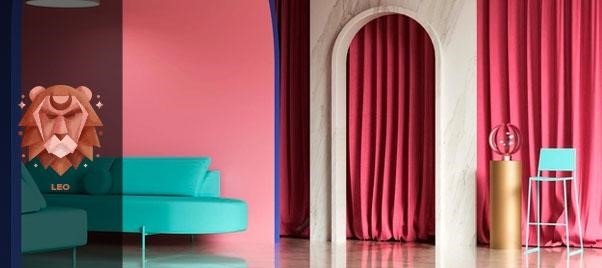 Leos enjoy being the centre of attention, and their home decor based on zodiac home decor reflects this. If you're a Leo, you'll understand why you're drawn to unique pieces that no one else would dare to put in their house. Because you enjoy receiving praises, trends will be a big part of your decor upgrades.
Zodiac Home Decor for VIRGO (August 23 – September 22): Subtle Luxury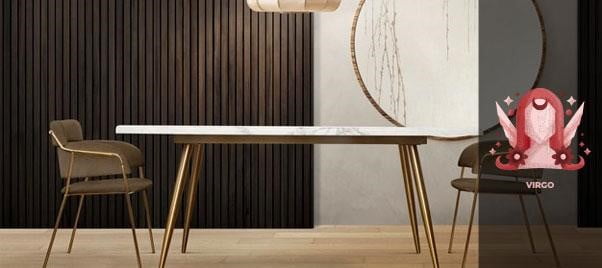 Luxury is essential to Virgos, but it must be subtle, discrete, and discerning. As a result, their house will always seem like an art gallery: pale walls, minimalist decor, and tasteful art and sculpture. They value quality above quantity and are modest in their approach. This is how they incorporate decor in their Sydney home.
Zodiac Room Decor for LIBRA (September 23 to October 22): Harmonious and Trendy

This zodiac sign thrives on a well-balanced lifestyle. As a result, their zodiac room decor styles are more likely to give them the best of both worlds: the comfort of a sofa and the utility of modern decor.
As a Libra, they want to use pastel and light hues in their home to make it feel friendly to visitors without being too simple. Tables, plant stands, wall shelves, home decor accessories, and other furnishing would be used to provide a balance.
Zodiac Home Decor for SCORPIO (October 23 – November 21): Private and Posh

The most significant aspect of your personality, which is safeguarding your privacy, is reflected in their ideal zodiac home decor design. They enjoy having their own unique space in your house, which corresponds to their contemplative and secretive attitude.
Scorpions are also the only zodiac sign with a secret area concealed behind their bookcases or behind their kitchen bar.
Zodiac Home Decor for SAGITTARIUS (November 22 – December 21): Compact and Creative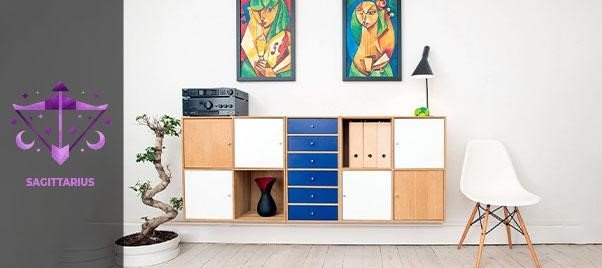 This zodiac sign's dream home in Sydney is a little cottage with a Bohemian home décor aesthetic. For them, decorating by zodiac sign includes a place large enough to house all of their possessions. They enjoy adorning your walls with meaningful images and gifts.
Every home design element or one-of-a-kind object in their home has a tale to tell. Their home design style is unique, warm, and functional.
Zodiac Home Decor for CAPRICORN (December 22 – January 19): Functional and Sleek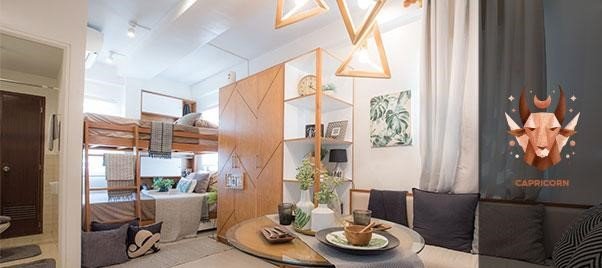 Capricorns are one of the most efficient and hardworking people, and their home decor design style reflects these qualities. Though most individuals desire a location that allows them to forget about work, Capricorn's interior aesthetic can look quite formal, and some of them may even be interested in incorporating a home office. Their ideal home décor is so minimal that it might pass for a professional workplace design.
Do you relate to these home decorating styles based on your zodiac signs? Tell us in the comments. If you need any assistance for home furnishing feel free to contact us.
Thank you for reading!