Ideas to Enhance Your Living Room with Neutral Colors
Choosing colours for a neutral living room for your Sydney home is a big decision. When choosing the ideal colour for your living room, keep in mind that this is an area where you will entertain visitors, unwind after work, and most likely, spend a lot of time. Of course, you want to have a colour scheme that is both eye-catching and calming. Classic neutrals are so adaptable, you can create spaces that are quiet, soft, and relaxing, as well as ones that are vibrant, new, and just as exciting as a bright colour scheme. And there's the extra advantage of neutral schemes lasting a long time.
So, we've selected all of our personal favourites that highlight that going safe can still result in some of the most stunning living room colour ideas.
Living Room in Shades of Grey

Grey living room ideas are undeniably contemporary. This cool colour idea gives a space a sophisticated edge, simplicity, and finesse, and is a go-to for anybody looking for a simple tone that goes with almost any other colour. Grays are a decorating classic – they can be used with ease and elegance in both traditional and contemporary decor in your Sydney home. Most colours go with grey for its adaptability – it is, after all, a neutral, which means grey will work as a blank canvas on which you can make your imprint.
Living Room in the Shades of Brown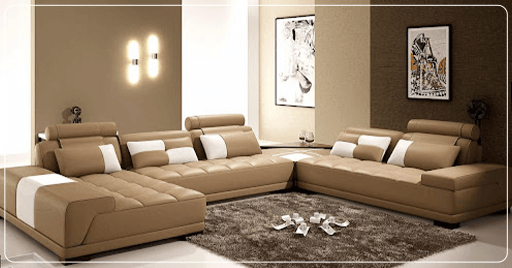 Neutral living room palettes are often synonymous with white, cream, grey, and the ever-popular beige, but deeper colours like brown and even a soft black may work as neutrals.
Incorporating brown tones in a lighter colour scheme can add depth to the room and create a lovely contrast that isn't as stark as black or grey. It gives a place a cosy, inviting feel. The cream walls and white woodwork in this room add a freshness to the delightful warm tones of the antique leather sofa and wooden items, as well as tying together the classic pale neutrals on the walls and the orange and pink tones in the vintage rug.
Living Room Colour Ideas: Soothing Pinks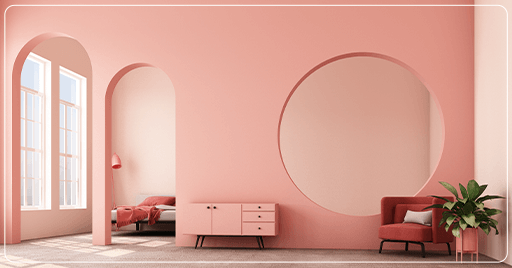 Your living room's colour ideas are soon to be bombarded with blush tones. Light lavenders, blushing pinks, soft creams, and other gentle colours are making a comeback. These light, breezy tones flatter all spaces and combine well with other hues, making them a refreshing alternative to classic whites or beige. This is a wonderful choice of colour for a small living room that needs an injection of light.
Also interested in reading: How to design a small living room.
Living Room Colour Ideas: Calming Blues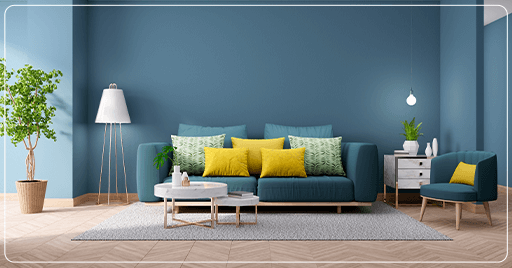 Blues are eternal, versatile, and always visually soothing. They're also a brilliant way to add a splash of colour to your neutral living room. With eye-catching colours of blue spanning from the softest to the most dramatic. These hues create a statement while also conveying a sense of relaxed elegance.
Add Soft Greens to Neutral Living Room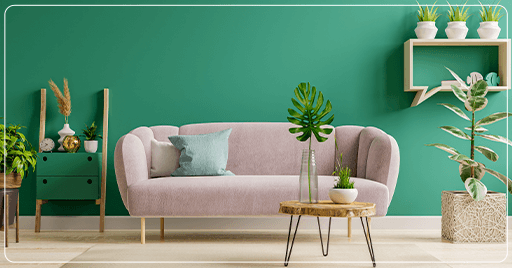 Olive green is perfect for anyone ready to embrace a more vibrant hue. It's great for individuals who have a mid-century living room yet wish to add a nature-inspired touch to their neutral living room. Green hues induce tranquility and peace, which are two feelings we all like to have in our living rooms. Green will always be a terrific wall colour for living rooms to offer a warm & cosy feeling in Sydney.
Combination of Black & White

For white living room ideas, Black and white provide a basic but eye-catching neutral colour palette for the living area. Within that living room, a black panelled accent wall breaks up the white. Furniture in black and off-white is strategically placed to highlight the contrast between the two neutral living room hues. When selecting a black colour, use a somewhat reflecting finish, such as satin or semi-gloss, to provide some liveliness to the gloomy tone.
Contrasting Neutral Living Room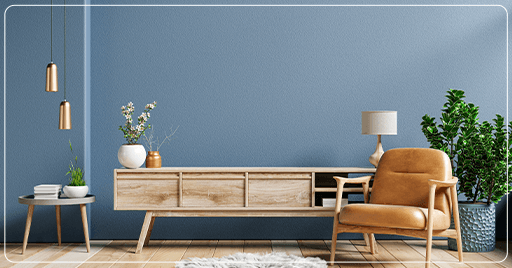 Incorporating light and dark contrasting touches help enhance the charm of a neutral living space. Use a deep beige as a neutral hue in the living room, with white or creamy painted woodwork to contrast. Natural woven area rugs should be used on dark wood floors, and a dazzling chandelier should be hung over a weathered wood coffee table. Combining light and dark allows specific items to shine, directing attention throughout the area.
We hope these living room colour ideas have inspired you as you decorate your own Sydney house! If you need any assistance regarding furnishing whole properties in Sydney then you can contact us, our experts will surely help you out. As you can see, there are many creative techniques to get a neutral aesthetic in your house. The key to neutrals, from oyster and beige living room ideas to sand and grey colours, is to choose the proper tones for the sort of light entering your area.
Thank you for reading!