Expert Opinion On Picking The Right Color Palette For Your Home
What holds your home interior together? More than your home furniture, accent pieces, or furnishing whole properties, the colour scheme of your home completes the look. Selecting a design style for your home has a lot to do with the feel of the room but figuring out a colour palette also plays a major role in it. Nothing is more personal than a colour. Choosing the best colour for your home is the most important and yet the most intimidating task for many when it comes to your home decor.
Colour is one of the founding principles of interior design. Colours help to set the tone for your home and influence the design style. Selecting the same colours for all the rooms might feel too matching but not coordinating them enough might end up in a tacky home interior. The key is to select a colour that expresses your style, personality and suits your lifestyle but also enhances your home value overall. Using colours in your home and being bold about your choices requires a lot of research, curating mood boards. Let us help you save some time! Read on and get inspired with our interior design colour schemes guide to assist you the finding the best colour choices for your Sydney home.
Take a note, you don't have to spend a ton of time and money to have a perfectly-styled home. Creating a colour plan for your home will make your other decor choices much easier. But how do you choose the right colours? To help you through the world of colours, we have curated a list of tips and guidelines for choosing the best colour scheme for your home!
The Rule of Three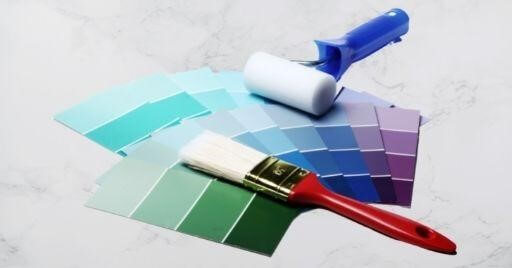 The rule of three is a classic design principle that affects every room of your home. Just a simple rule, limit your palette to three colours for any space. Three is a magical number when it comes to interior designing. While creating a colour palette for a room, remember an equation- 60,30,10. Let's dive into the details. While deciding the colours, keep 60% as the main colour for your room, 30% as the secondary colour and 10% as the accent colour. This ratio can be applied to all interior and exterior colours for your home. Follow this rule of colours and create a well-designed and welcoming room.
Also Read: Top interior paint color trends for 2022
How to Pick the Color Scheme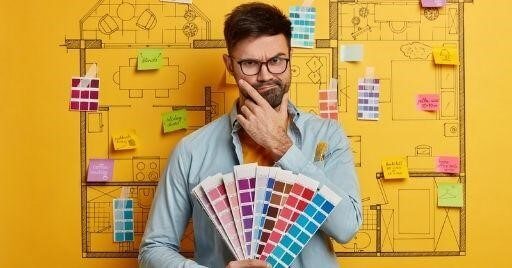 All humans are attracted to particular colours and different colour has the potential to create different feelings. When choosing your house colour scheme, ask yourself a couple of questions:
How will you use the space?
Colours that provoke a sense of calmness?
What colours make you happy?
When designing your home, keep in the mental and emotional association of certain colours. Each room in your home serves a different purpose. Let's say you're designing a home office, then you might lean towards colours that promotes focus. For your bedroom, you probably want to create a peaceful vibe. So, think through all your emotional and mental needs before creating your room colour scheme.
Must be interested in reading: Best color combination for your room.
Go With Monochromatic Color Scheme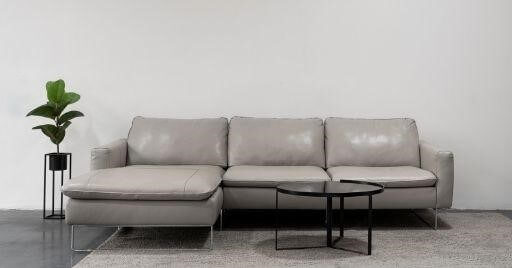 The Monochromatic Colour Scheme is based on only one, single colour shade. This scheme uses only variations in shades of a single hue, made by altering the saturation and brightness of the base colour. The result is smooth, elegant and comfortable to your eyes. Since only one base colour is used there is no clash of colours in this colour scheme.
It is one of the simplest palettes to be created as different shades and depths of the same hue is used here. With a monochromatic scheme, you can create a harmonious look at your Sydney home. To complete a monochromatic colour palette use textures and prints that can add visual interest to the room.
Decorate from Dark to Light, Vertically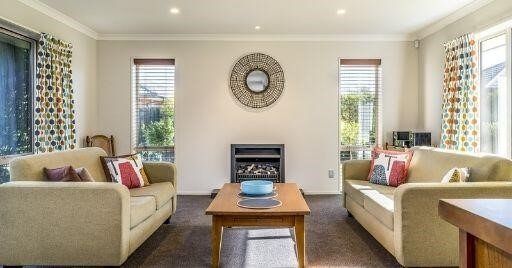 For your house colour scheme, using darker colours for the floor, a medium colour for the walls and light colour for the ceiling is a simple and risk-free way to make any space appear attractive. Any interior space resembles the outside world. The outside environment is generally darker beneath our feet (the earth itself), medium-valued as you look straight ahead (buildings/trees), and lighter skyward in any interior area. Always take inspiration from nature for interior design colour for your Sydney home.
Proportion is the Key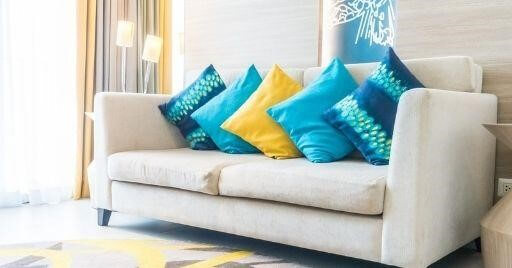 Bold colours are great to have, but only in moderation. Colour balances should be appropriate for the room colour scheme and pleasing to the eye, according to us. Make sure not to combine themes too much, or they'll start to compete with one another. To avoid eye strain, offset patterns with neutral breaks are used to achieve balance. Also if mixing pattern is your style then you must read our article on decorating room with patterns and prints.
If you have chaotic, multi-coloured couches, for example, go with a more minimalist black and white or beige tones. By using neutrals to balance the room, you can add bright accents like pillows, throw blankets, and rugs.
Now that you know how to choose the best colour scheme for your Sydney house, it's time to be creative! Remember that selecting a colour should be exciting rather than stressful. Don't make a hasty decision. Visit a paint store, speak with the specialists, bring home as many swatches as you like, and hang them up anywhere you want. Finally, these are guidelines to assist you; nevertheless, not all rules and standards must be followed. Trust your instincts and listen to your gut — they never lie!