Experts Opinion On Selecting Home Color Design And Mistakes
Between selecting home interior colour schemes, experimenting with paint swatches and cracking the perfect colour combinations, there are a lot of small decisions that go into painting your Sydney home. Even the slightest misjudgement, like a bold colour combination or choosing the incorrect texture for the paints, can have a surprising impact on your house interior.
Choosing the right colour palette design can be tough to crack without some property styling expert guidance. When you decide to paint your Sydney home, there is a lot more than just choosing and combining the colours that please your eyes. There are so many different shades of the same colour, it's common to select the slightly wrong shade that will end up in your biggest colour mistake. There are a few common mistakes that homeowners make over and over again but with our guidance, you can avoid them and create a spectacular home for yourself.
From painting to decorating, finding the right home colour palette for your space can be intimidating. Steer clear of these common mistakes when making your choices. Read on to know a few common colour selection mistakes and don't worry, if you have made one. You're not alone in it, we have provided easy fixes for you! Consider this your cheat sheet for painting the most beautiful space imaginable.
Don't Forget the Natural Light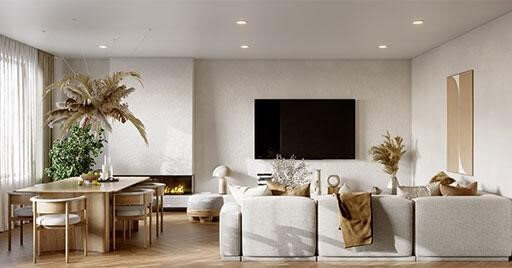 A few homeowners often consider darker colours to make bold statements but they forget about the natural light in the space. When choosing your home colour palette, keep in mind that some colours will look just as you imagined in the natural light but may not look the same in the dim evening light.
Before finalising a colour, always put up sample swatches to the wall for some time to check the impact on the space. Lighting is very essential when it comes to selecting a room colour palette, avoid this mistake to create an appealing space.
Don't Forget 60-30-10 Rule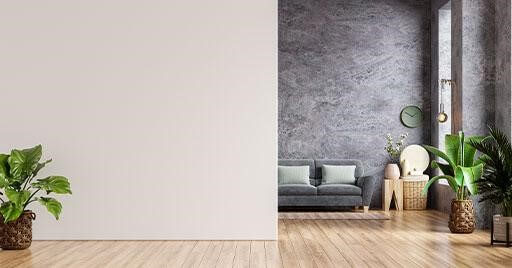 For creating a visually appealing and aesthetic room, follow the principle of 60-30-10. When implementing the home interior colour scheme, use the rule of 60-30-10, where you paint 60 percent of the room with a primary dominant colour, paint 30 percent of the room in the secondary colour or the complementary shade and let 10 percent of the colour be the accent colour. Use this principle to avoid any mistake while painting your dream home.
Painting the Ceiling White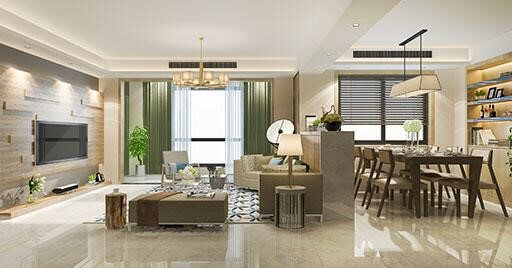 The biggest wall of your room is the ceiling but we usually forget about it or just ignore it while choosing your room's colour palette. We usually end up painting the house ceilings just plain white which looks dull. To maximise your ceiling's effect, you may choose a shade that complements the colour of your walls or act as the room's main colour.
Too Many Matching Colours in Room Color Palette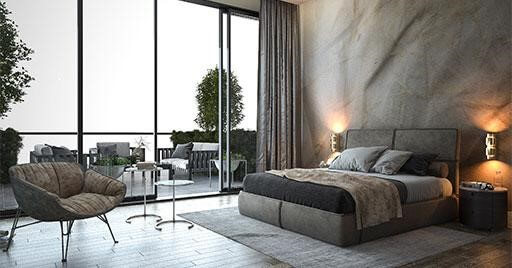 We know it's tempting to keep your interior simple and match all your accessories and furniture to your wall colour, but wait! Don't overdo one single shade in your colour palette design. If you still prefer two colour combination in your decor, then go for a little grey version of the dominant colour for your room decor. Play around with complementary colours for interior decor for your Sydney home.
Design Rooms Separately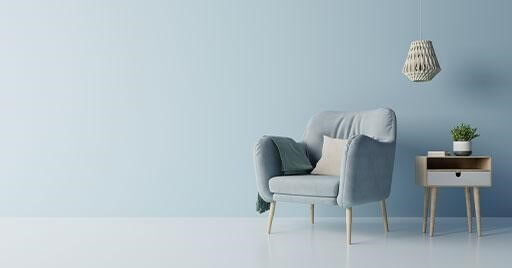 You may plan your home decor thinking of each room as a separate entity thinking about different members of your home and also the uses each room offers. But, we suggest that a better idea is to think of your home as one unit and select the home colour palette keeping this unity in mind. When rooms share a similar colour scheme, it gives a seamless flow between them. Avoid making this mistake, to create a more cohesive space.
Don't Forget the Balance of Interior Color Scheme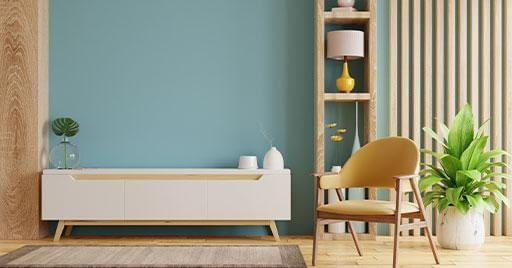 If you are opting for multiple colours in a room colour palette, finding the proper balance between the colours is the key. Choose Bold colours to make a statement and choose neutral colours to give your eyes rest, to get an idea on this you can also read our article on ideas to enhance room with neutral color. But remember, using too much of any colour can make the space either overwhelming or boring. Find the middle ground to achieve the balance.
Selecting the Wrong Colour Finish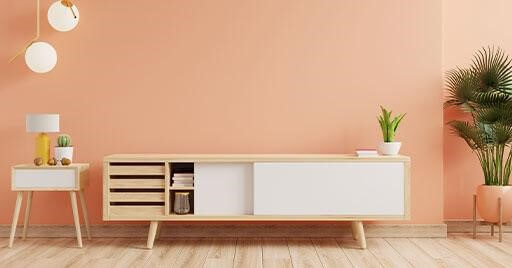 The finish of the home interior colour scheme has a huge impact on the success of the colours you choose to paint your home. Sometimes the right wall colour might not feel perfect and this is due to the wrong finish of the paint. Some colours hit the chord right with a glossy finish but for some matt finish might work better. Make sure to paint the sample of the colours to the wall to see it in the space and the light.
Don't Follow Color Trends Blindly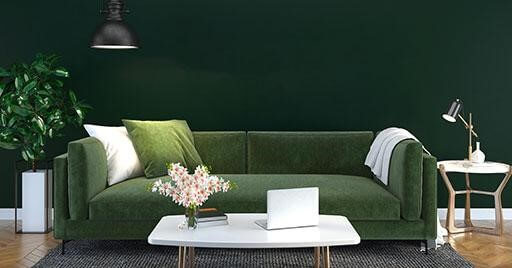 Decorative interior paint color trends might be inspiring, but neglecting your tastes is a mistake. Putting trends ahead of your taste is a bad combination. Trends are fun and can even help suggest a new colour direction, but if you find grey depressing, don't paint your home that hue! The fact that a hue is trendy at the time won't help you feel any better if it's not your style for your home colour design.
Remember, always follow your instincts, you don't have to commit to a colour scheme right away; you can experiment with it as the rooms evolve. We all make mistakes in life, large and small, but by following these guidelines, you can avoid making at least one mistake. We don't want you to fall into the trap of making blunders after blunders when it comes to choosing colours for your Sydney home.