Expert's Edition: Top 5 Interior Design Trends for 2022
A new year is a perfect time to refresh your home. While you don't have to follow the trends always, getting a sneak peek into the future may be a lot of fun. What are the odds? Some of the interior design trends for 2022 might simply inspire you to revamp your living space. And, as we've been spending so much time at home, we've been contemplating how to keep our spaces up to date with the latest trends. Keeping up with the latest styles can be a breath of new air, even though our Sydney homes are designed to represent our preferences.
Functionality, accessibility, and comfortability will be the latest interior design trends in 2022, with a dash of style and quality sprinkled on top. Expect to see soft palettes, curved furniture, and welcome luxuries like adorned dining rooms and next-level gathering spaces combined with entertaining spaces.
So, what does the future hold for your Sydney homes? We interviewed our expert designers to find out which trends they think will be big this year. Their ideas vary from new colours to eccentric furniture choices, from custom build to turn key furniture packages, but one thing is certain 2022 is shaping up to be a very stylish year. Are you ready to spruce up your space this year? The following home décor trends of 2022 will help you in accomplishing this goal.
Home Decor Trends: Curved Furniture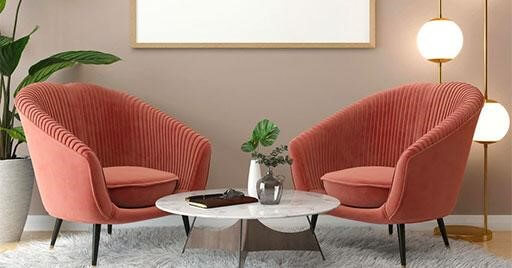 Mid-century modern's rigid lines will always be trendy, but we're increasingly noticing a softening of furniture silhouettes, with curved edges and feminine shapes taking centre stage. For interior design trends of 2022, there will be a greater emphasis on furniture as art in its own right. Furniture is becoming more sophisticated, stressing the union of form and function—think smoother curves that flaunt a beautiful bareback.
Curvy furniture was a big design trend in 2021, and it looks like it'll stick around. Curves are both feminine and gentle, making a space feel instantly cosier and more comfortable. Curves are a great way to add vivid colours into a room because they adapt themselves so well to huge, bold motifs.
Also Read: 7 Key elements of interior design
Inspiration from Nature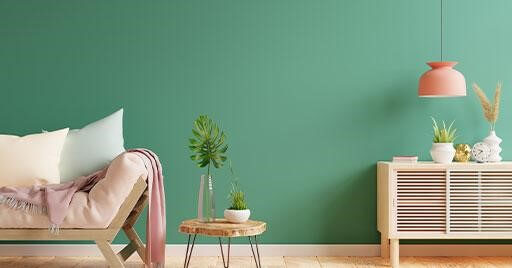 Browns and greens are 2 significant colours that derive from nature. Browns like caramels, toffee, sand, mocha, chocolate, cedar, and camel can be used as inspiration. To name a few greens, consider sage, beetle green, moss, lichen, olive, pistachio, seaweed, fern, and chartreuse.
For the latest interior design trends, find inspiration from Nature's design handbook with all these natural shades. With the continuous pandemic causing lockdowns, adopting a nature-inspired home setting keeps us close to nature without having to leave the house. Wooden furniture in a variety of browns goes well with soft furnishings in toffee, oatmeal, and sand.
Latest Interior Design Trend is Sustainability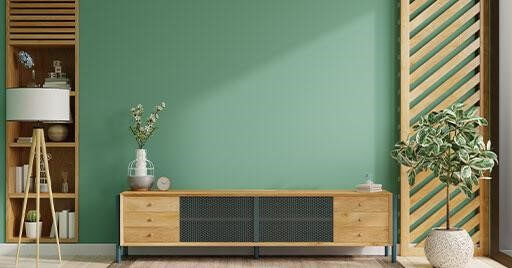 When it comes to interior design trends 2022 in Australia, sustainability and the use of environmentally friendly materials have become more important to many people. And it's expected that by 2022, there will be a concerted effort in that direction.
Home décor is about to take a turn for the better, from recycling old furniture to carefully selecting materials based on sustainability and environmental issues.
Of course, the idea of choosing a sustainable choice runs through all of these trends. It's entirely up to you whether this means being conscious of the materials you bring into your house, adopting a "buy once, buy well" approach, or opting for a simple aesthetic with striking features to guarantee your decor lasts.
Interior Design Trends: Vintage Decor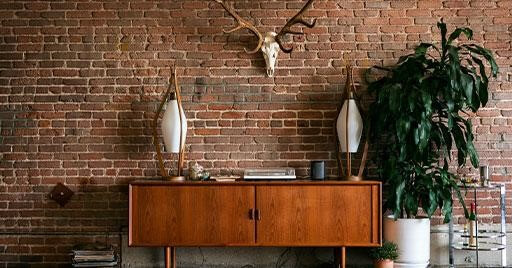 "Old is gold" has proven to be true in most cases, but notably in the case of design. Interior design trends in 2022 are similar to how fashion trends go back in time now and then, borrowing from previous decades.
As previously stated, antique furnishings not only help in home sustainability, but they also provide one's living space a distinct personality and individuality – something that people are increasingly demanding for their homes. Vintage furniture, such as old mattresses, dining tables, and dressers, as well as stand-alone items such as chairs, sofas, and other accessories such as lamps, side tables, and mirrors, are expected to make a comeback like no other in 2022.
Traditional Details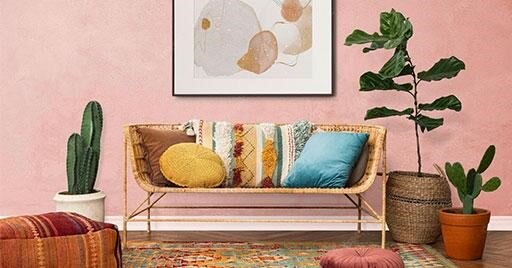 Traditional elements are making a strong comeback in 2022. With so much change in the world over the last several years, it's no surprise that people are longing for a sense of comfort, timelessness, or even nostalgia in their homes. This new year is all about paying respect to the roots, with pattern mixing, skirted or flanged furniture, and antique pieces. Antique decorations and traditional touches are making a huge comeback in the home decor trends of 2022.
Must Read: 5 Amazing tips to decorate your home in mixing patterns and prints.
That's all there is to it. These are the latest interior design trends to keep an eye on. Remember that designing your Sydney home is just as important as any other aspect of your life, so design it accordingly. If you want to be stylish in 2022, get in touch with Vivin's interior design professionals and get started!