6 Ways To Try The Curved Furniture Trend That's Been Going On
Curved furniture has become one of the most popular trends in interior design. The trend that has its roots in the 1970s has been making a comeback and this time, they're added to more comfortable and sleeker shapes. Now you may think that it's just a fad, but this trend is here to stay as Work from Home is still alive and kicking.
Amid COVID fears, where the home is more than just a place to live in but also a place to work, play, exercise, relax or entertain. So for people to enjoy the workplace at home in the comfort of their furniture and the elegance of a cosier vision of home décor, try our complete furniture packages.
From chairs and tables to couches, it seems like everyone is dipping their feet in the curved furniture trend pool. But many people aren't sure how they can incorporate this trend into their decor and that's what this blog is all about!
Here are 6 ways you can try this trend, with a few handy tips to help you make your home look more contemporary, without paying a fortune.
Curved Furniture As A Design Element In Your Home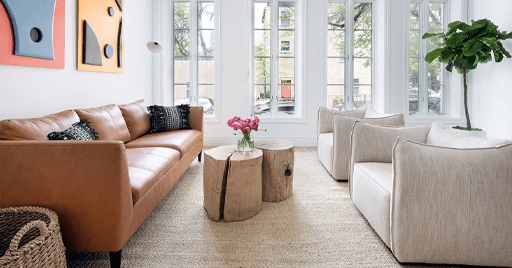 This is a unique way to decorate your home. It is a great fit for almost any room, but it works best in rooms where people are going to be spending a lot of time.
This furniture trend 2022, the curves in the furniture is being used more and more in homes in Sydney. However, there is something that makes this trend unique and different from the rest. It doesn't just make the furniture look more elegant and sophisticated, it also creates a room where the furniture can be the center of attention. It is a way to create a modern and functional room.
Curved Furniture In Different Ways At Home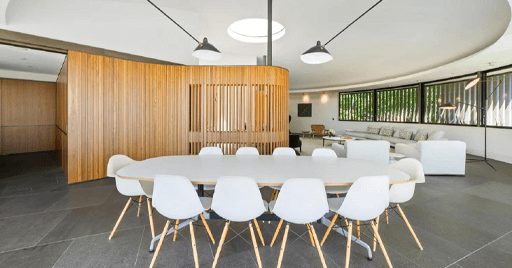 Furniture isn't just about making your home look nice. It is about it being a support system for all the work you do. In fact, your home office furniture is the most important investment you can make. This is because it determines how well you perform. If you want to be productive and efficient, then you need the right furniture.
Round furniture appeals to our brains because they are naturally drawn to circular forms and curved lines, which are associated with safety and calm. In contrast, sharp objects and pointy shapes signal danger and can trigger anxiety and fear responses. Make it even cozier with these decorating ideas to embrace calm in your own living space.
Make Round Furniture The Centrepiece Of Your Living Area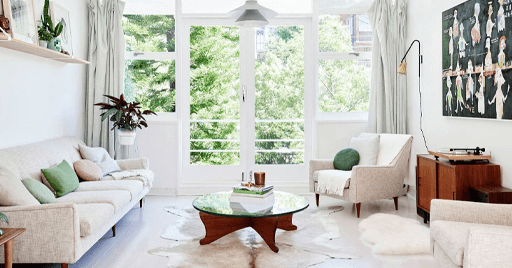 Add some curved furniture to your relaxation area with a sofa, chair, or table that is all about fluid lines and that stylish-yet-comfy aesthetic. Opt for a sofa with soft, natural curves and sloping sides that are cool and easy to style. With a rounded arch bedhead, you can bring the curves into your bedroom.
A circular table with stool-style tripod legs and a natural wood finish can be used for displaying books, trinkets, flowers, and more. It looks great in any room, but it is most suited to modern farmhouse or neutral minimalist designs.
Also read: 6 tips to nail minimalist style home decor
Pick Curved Furniture With Soothing Colors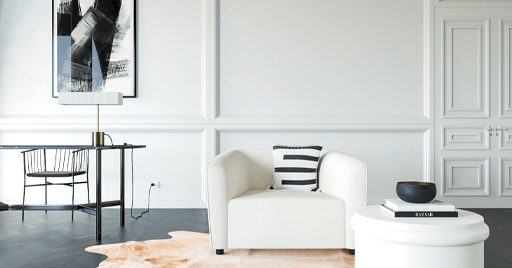 Embrace the tactile and visual softness of warm, when decorating a room with soothing colors. Use colors that evoke the earth, forest, or sky for a relaxing atmosphere. Consider furnishings with these natural tones or simple accents like walls, window treatments, flooring, and more to add warmth and comfort to any room.
Assemble Circular Furniture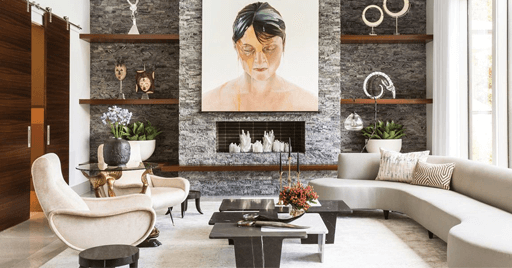 Arrange round furniture so that it flows. For a casual seating group, arrange your curved sofa and chairs in a loose, circular arrangement around a central point. The Curved Sofa trend is much in demand in the Sydney market. In this living room, two chairs and an armless sofa form a conversation-friendly, flexible seating arrangement around a coffee table with simple edges.
Also read: Simple decorating rule for room furniture layout
Curved Sofa: A Modern Classic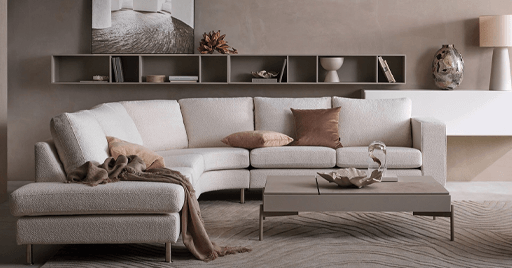 The curved sofa trend has been a favourite among buyers since the '80s and is synonymous with retro-chic couture. Couches with rounded edges are more than just a design element that adds beauty to your interior – they're interactive as well, and can spark conversations. The new furniture trend for 2022 will be curved furniture with soft lines. The key reason is that most people work from home, so comfort at work at home is essential.
This trend has been something that has been going on for quite a while now.  People in Sydney have already begun to embrace this trend. Hopefully, this blog gives you quick information about this trend and provides you with a few tips about how to try the trend in your own home. If you still need expert advice feel free to contact us to furnish your property.