A Guide To Decorate In Modern Organic Design Style
Modern organic interior design is all about using natural, organic elements in your home to create a space that's as timeless as it is cozy. The key to organic modern design is to incorporate the best of both minimalism and organic elements. You want the room to feel spacious and airy, but you also want to incorporate natural elements that hint at the presence of the outdoors. The end result is an interior design style that's as inviting as it is comfortable, with a dash of rustic charm. It's the perfect style for modern farmhouse homes, cozy cottages and modern loft living spaces.
Think stone, timber, and earth tones, and you've got the basics of an organic modern interior design scheme. Want to take it one step further? Feel free to get in touch with property styling experts. Check out our guide to learn more about how you can incorporate rustic elements like exposed beams and hardwood floors into your home.
Neutral Colours Or White Walls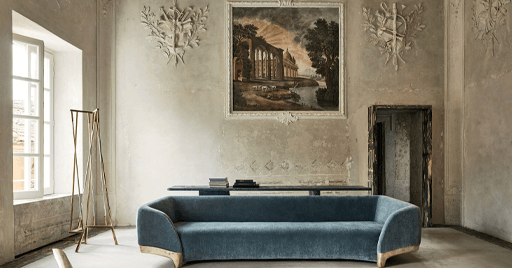 Organic modern home design emphasizes clean lines and natural materials for a simple and fresh living space. To keep your space from becoming too cluttered, stick to soft and light colours such as whites, creams, pastels and grays for most of the interior elements. The occasional accent piece in bright or dark colours is welcome; just be careful not to overdo it with vibrancy.
Consider Natural Materials For Organic Modern Design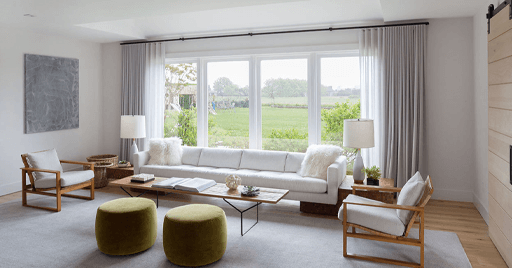 A key characteristic of Organic Modern design is the consistent use of natural elements, such as stone, wood, and ceramics. The shape, finish, and mix of pieces you choose will have a profound effect on how a room feels. Keeping it organic is all about mixing shapes, finishes, and materials – just like you would find on a walk in the woods. A stone vase or lamp adds a touch of earthiness, but it doesn't adopt ornate, traditional shapes. This is where the art of mixing things up comes in.
Focus On Natural Shapes In Organic Modern Interior Design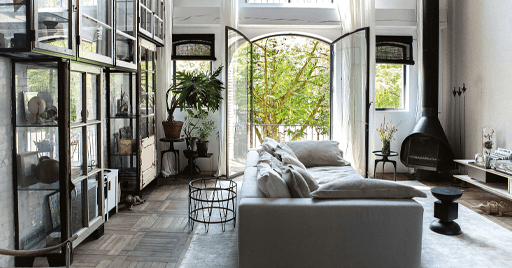 One of the best ways to achieve the soft, organic look of modern organic design is to balance the geometric shapes and lines of a space with natural shapes and textures. This gives the room a warm and inviting feel, without sacrificing the design's sleek and simple aesthetic. Buying items that include natural shapes and textures in a way that gives a cozy interior design look is the best way to include them. For example, instead of buying a solid wood dining table and chairs, buy a set that features a stone top and wood legs. Natural shapes furniture are much-in-demand in Sydney.
Also read: 7 key elements of interior design you should know
Place Comfort First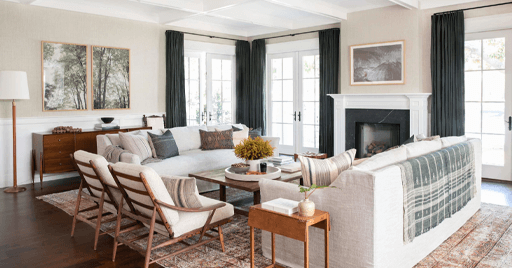 Organic Modern design is a minimalist style made comfortable. When considering your options, make sure that whatever you choose is practical and easy-to-clean. Here are a few suggestions on how to make your Sydney home more comfortable and practical, depending on what is important to you. Materials that are easy to clean – Choose materials like clay, copper and stone which will not easily collect dirt, or wood with a smooth finish that won't scratch surfaces. Pillows and cushions – Create a cozy space with soft textures such as pillows, cushions and blankets. This will give balance to the natural materials of the room while making your space so comfortable you'll want to hang out there all the time.
Add Nature To Your Home For Cozy Interior Design

Plants are known to be the hallmark of organic design — they provide a natural flow and organic materials that help modern designers create a space with organic sensibilities. Plants also help cleanse the air and make your home healthier and greener. You can find plants of any size, shape, and type. It is closely related to the "Biophilic" trend in Sydney. But if you have pets, you should choose non-toxic varieties, or find convincing fake plants online.
Knickknacks Should Be Avoided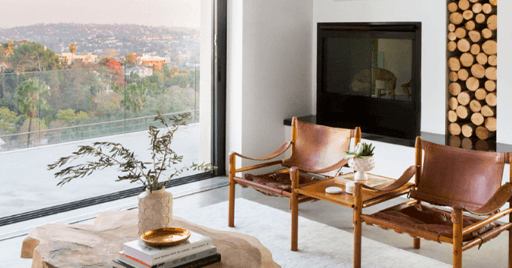 One of the most common mistakes when it comes to decorating in organic modern style is to over-accessorize. Nature is clutter-free, and your home should be too. Unnecessary clutter will only do two things – eliminate the feeling of lightness that a modern design requires, and enforce an unbearably cluttered environment. Ideally, you should try to minimize your belongings as much as possible. Don't keep any furniture or decorative pieces if they don't fit the new aesthetic. The process doesn't matter as long as you end up with a noticeable lack of clutter and plenty of light airiness. However, you should avoid the temptation to fill empty spaces in your home going forward, and if you need new decorations, opt for hand-crafted artwork instead of anything bought from a store.
Organic modern interior design is the perfect blend of clean and sleek modern sensibilities with warm and welcoming natural elements. Organic living is not just about eco-friendly house plants; it extends to materials, furnishings, designs, light sources and finishes that offer an experience of the natural world within your home. You can make your home a bit safer, more sustainable and comfortable by following these steps while decorating.