5 Tips For How To Make Your Display Home Child-Friendly & Safe
Most people overlook the fact that a majority of their potential customers who come to check out the display homes have families. So is your display home furnishing ready to welcome the children as well? Creating a kid friendly room is essential since they are the heart and soul of any home. We will run through different practical ideas that you can incorporate to provide a space that everyone from the tiny tots to the adults would love.
Round Cornered Furniture
This is quite an important thing to remember and implement if you know your little ones will be running around having fun. Make sure all the display home furniture that is added in the room has rounded edges from the coffee table, floating shelves, and any other piece that could possess sharp edges to avoid any minor accidents. Use furniture that has soft cushioning as extra support and try to leave the whole room looking more spacious so it's easier for them to move around.
When picking out the furniture try to choose with the most functional material, that is wooden furniture. It's perfect around the kid since there are bound to be some oops moments that could leave behind stains and wood allows you to clean them up easily. Also they can all be easily rounded for a safe environment.
Storage Is Key
With kids, comes toys and lots of other stuff. It is essential you have enough storage space to avoid any cluttering. Make use of multi-functional furniture that comes with built-in storage space. For example, in the living room using stools or chairs with removable cushions and hollow insides is a great way to store away toys after playtime and also will retain the aesthetic of the room.
For the bedrooms it's good to have bedding sets that come with storage drawers to keep away all the extra stuff like board games, old clothes, and others. Also do remember to also have some storage compartments with a lock system implemented where you can store away any delicates.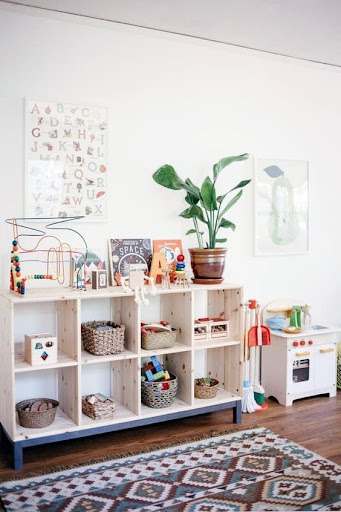 Pick the Right Fabric
Make use of durable fabrics that do have a longer shelf life as they will undergo constant wearing. Please avoid expensive fabrics at all costs. Also try to choose fabric that is soft on the skin as kids will keep rubbing up against them which could cause chaffing. This thought while doing the display home staging will be appreciated by the customers who are also parents. By choosing stronger long-lasting fabric you are conveying to your customers that even if it needs to be reupholstered it will be cost efficient and reliable.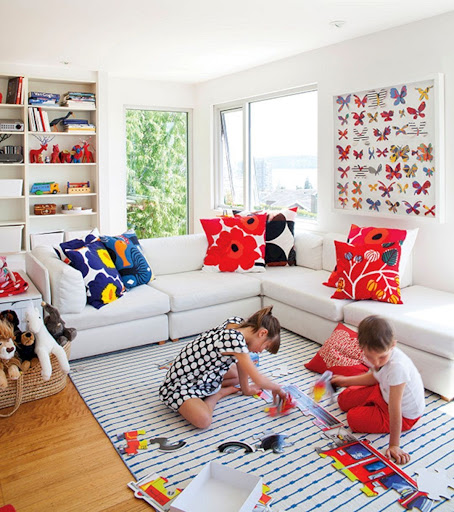 Colours Leave An Impression
When choosing the colours you want to incorporate, try to bring about a light and bright theme. This will have a direct impact on the emotions and leave an exhilarating feeling within those who come to see the display home. If you're planning to use wallpapers then it is best to avoid dust and dirt collecting materials like silk wallpapers. They can be difficult to clean especially if you have children and the fact that it collects more dust than others isn't good for your kids to breathe in. Paper wallpapers that showcase some light pastel colours are the better choice in terms of cleaning and being child-friendly.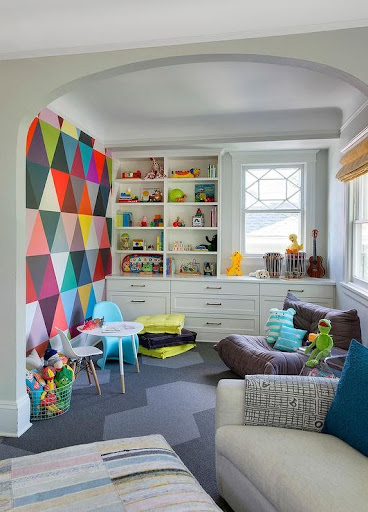 Dark Coloured Rugs Is The Way To Go
When kids are around and you are aware that they will play and get messy with their hobbies like painting, colouring, and crafting it's always the preferred option to use a more dark and dull coloured option while picking out a rug. Make sure that the other display home furniture goes well with this rug to keep the theme of the room consistent. Let your customers know that even after this option of a darker rug they still want to go with a light-coloured one then they'll have to brace themselves for some spills and stains. Outdoor rugs are another option for an easy to clean elegant look.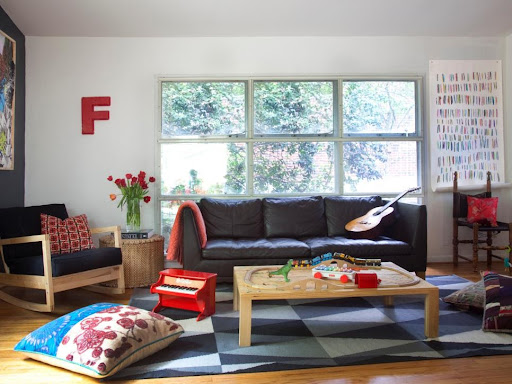 Conclusion
Hope these small tricks and tips help you bring out the display home furnishing you are hoping for that is suitable for all members of the family. They are all cost-efficient and space saving ways to represent a beautiful home. You can check out all our complete furniture packages from our website and get in touch with our team where we will connect you with one of our in-house designers to help you on your furnishing journey for an attention-grabbing display home.
Thanks for reading!