Accessories You Must Have To Style The House You're Selling
If you're planning on selling your home then you'll need it to look just right to attract the attention of potential buyers. You may invest a lot of time decluttering and cleaning up your home before the big open house but it may still look incomplete. But there's nothing to worry about. Once you know the tricks you'll figure out that it was quite simple to start off with. You can turn this arduous task into a fun exciting project. 
Below are the different areas you need to focus on when doing property styling to ensure you drive in potential buyers.
Start With The Entryway
This is the area that leaves the initial impression on any person about how your home will look and feel. You need to make sure that every sense a person has works in harmony to bring out the happy and excited feeling within them through an atmosphere that is welcoming as well as calming. 
Right from the moment a person opens the door they should be taken on a journey. For example, they can be greeted by some soft music playing in the background or the sound of wind chimes near a window. Aside from the sound it's important to impress them through what they see as well. Adding an aesthetic table with a vase on top or a mirror above it should give off the impression that you care about how you style your property. You can also add air fresheners or flowers to please the olfactory senses. 
The theme you go for in the entryway should coincide with what you will showcase in the living room. This will be easier for any buyer to have a minute idea of what to expect throughout the home. Some people do prefer being bold and mixing up different themes but when it comes to display homes it's always better to not divert too far from the original style.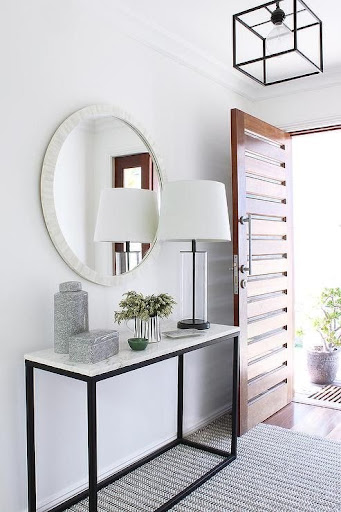 Deck Up The Living Room
The room everyone looks forward to is the living room when checking out any home since this would be the most used and the area where family, friends, and other acquaintances come together. An unloved living space is easy to notice so it's your job to add accessories that transform a dull room into a welcoming abode. Since one of the main things that takes up the room is seating you will have to start off with that. Customers will take into account the idea of seating you've laid across to see if that suits their taste. Property furnishing as well is no easy task but with a few tricks up your sleeve you can accomplish the desired output. 
Using a lounge as your base can help you add other accessories around the room accordingly. Cushions for example, are always nice additions to a room's aesthetic since they come in all shapes and sizes as well as you having the luxury to play with different colours. You can either choose to colour match them along with your lounge or be bold with a colour that stands out. Aside from the colourful cushions other things you can look into are the rugs you add. They can act as the statement piece that ties your room together or a warm companion for the winters. Layering them is also a great way to showcase different patterns and your personal artistic twist. Curtains and other ornaments can be chosen to compliment the aesthetics of your space.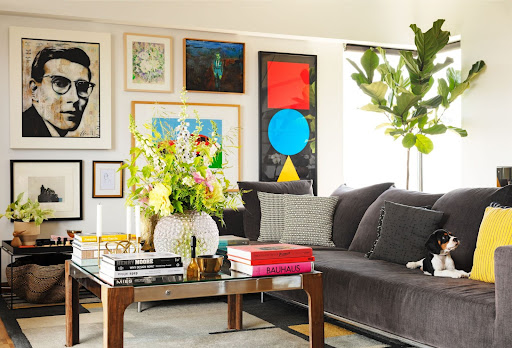 Kitchen: Where The Magic Happens
The kitchen is the place for food, entertainment and enjoying the company of your loved ones. So when it comes to accessorising it isn't too hard a task since you can make it as personal as possible. If you have a modern kitchen then take the minimalist turn by keeping just the bare minimum but you can showcase your metallic utensils and pans by hanging them against the kitchen wall. This is a space saver as well as it adds some flair to the plain kitchen. If your kitchen has a more traditional, classic look then using glass or white jars really builds the look. You can also add in some potpourri that provides a faded essence throughout the room. Add neutral coloured mitts and hand towels to maintain the look.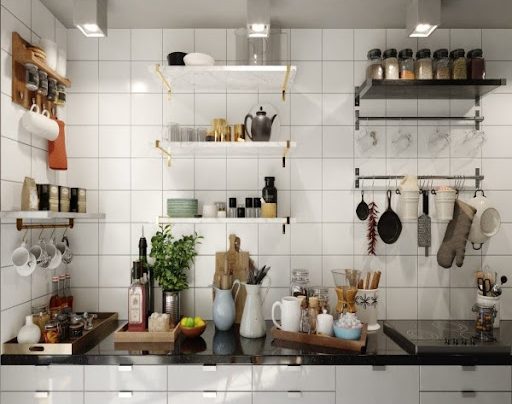 Bedroom: The Place Of Deep Slumber
Bedroom's again are fairly simple when it comes to property styling. Just choose a theme you want to follow and add in the relevant furniture like the bed, drawers as well as side tables. After these 2 steps are complete you can dive into accessorizing the room. Right from the sheets to curtains you can give your personal touch. Use a large mirror as well to create an illusion of your space being larger than what it originally is.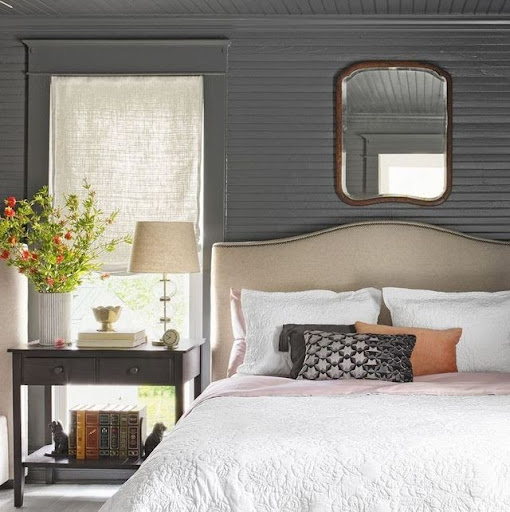 Wrap Up
To sum up everything that has been stated so far we can now say you're ready to accessorize and style your property. Just keep these points in mind and you're good to go. Now if you're still not sure where to begin to get your hands on these items you can reach out to our team where we have complete furniture packages where accessories and furniture for property styling are available together. 
All the details are on our website but you can contact us to know more.
Thanks for reading!