Adding The Autumn Touch To Your Airbnb
It's that time of the year where the leaves change and warm tones are in season to battle the dropping temperatures. The holidays are just around the corner and you're gearing your Airbnb up for the swarm of guests that will be coming your way soon. You can add attractive home decor pieces to achieve the seasonal theme you're aiming for. Bundle up for all the exciting tips we have for you to get the perfect autumn theme in your property.
Replace The Greenery
As you step into the season you can slowly start to incorporate fall into your airbnb's aesthetic. Wherever you have added artificial greenery, can now be replaced with artificial autumn plants that have bright colours of red, orange, yellow, and brown to create a warm atmosphere.
Set flowers like sunflowers, and other dry plants up in a rustic vase or metal to place near the entrance, mirrors, and other corners of the room.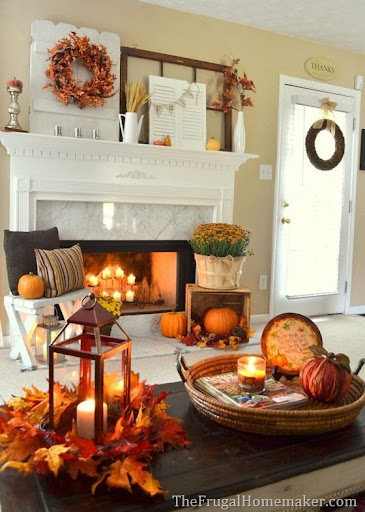 Set The Colour Palette
The best part about fall is that it comes with a plethora of different hues for you to choose.  From burnt orange to dark purple, you can create an inviting warm atmosphere with the use of these colours. This is one of the most versatile colour palettes as they have deep tones yet add a ton of colour to your room without having to go for bright ones. 
Style your Airbnb homes with furniture that compliments the colour palette chosen and make sure to choose plain pieces as other accessories will be added to give the room that extra oomph factor.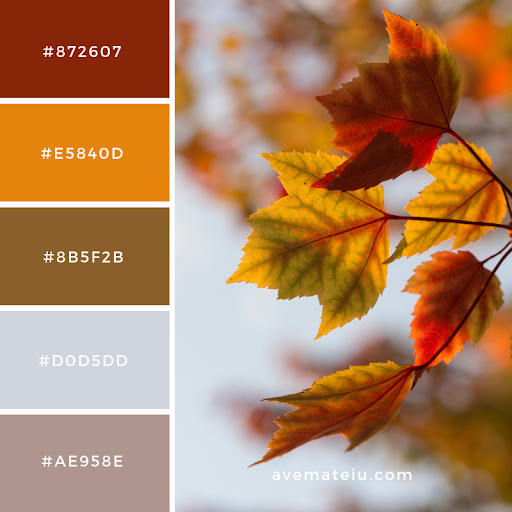 Pick The Right Patterns and Textures
Whichever design style you gravitate towards, be it contemporary or traditional you have got to remember to exude coziness and visual appeal. As you use a variety of different patterns, and textures a complete look that is balanced can be expected. There are many ways to introduce patterns and textures for your airbnb staging like adding rugs, throw pillows, blankets, tapestries, and other ornaments. 
More often than not patterns like plaids and stripes are used for throw pillows or blankets during the season when they are or deep coloured hues. Fall leaves, whether real or artificial, can really boost the seasonal feel inside your airbnb with their elegant tones that give birth to inspiration and calmness.
The other important thing one notices during the season is the scent of the crisp air and dry leaves. Potpourri and scented candles with flavours like cinnamon or apple can be added to really balance out all the different senses.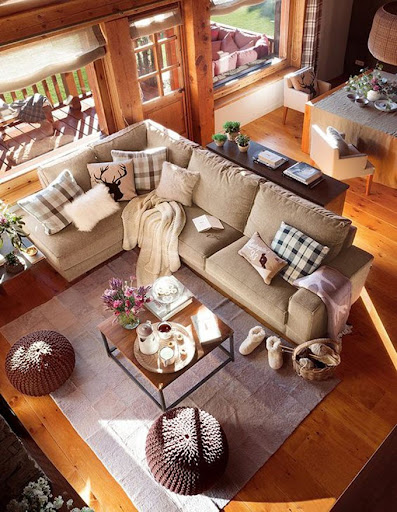 Work From The Floor Up
Layering area rugs is a great way to achieve visual interest in your space with a cozy look. Start off with a plain coloured rug of a larger size and then layer smaller rugs that exhibit different patterns and colours on top of it. The plushness of the top layer rug is juxtaposed by the rough textured bottom rug to create a fun balance between the two. 
Play around as much as you can with red, oranges, and yellows during this time.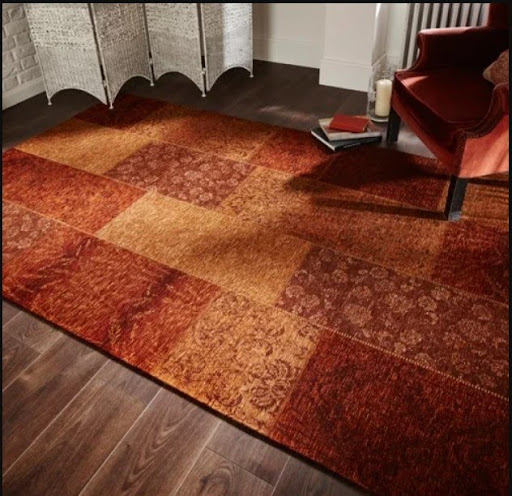 Bundle Up
With the cold winters just around the corner it's time to transition in warmer accessories like blankets and quilts. These too come in many sizes, textures, and colours. But the best part is that you don't have to choose just one. You can pick up the ones you want, mix-it-up and even use one to two different blankets as throws on your couch. Any extra blankets can easily be stored away in woven baskets in case you ever need more or just want it there for the aesthetic appeal. 
On the other hand, pillows are just as important for this transition. Since the possibilities are endless, try to create the effect of autumn with the different fall colours. You can choose to throw pillows from many different textiles like cotton, linen, silk, leather, microfibre, suede, chenille, and velvet when you furnish your Airbnb.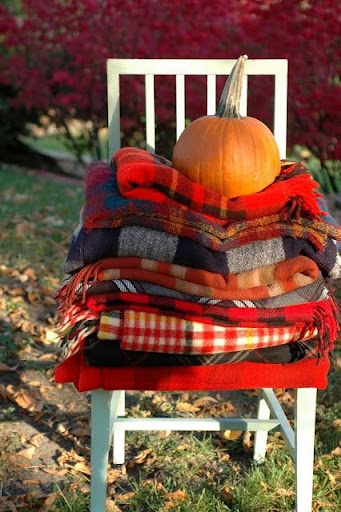 Conclusion
Bring the feeling of fall into your space and truly enjoy the season from the comfort of your homes. We'd love to see all the different ideas you come up with. Now that you are well versed with what you need to do to bring out the fall vibe in your interiors you just need to know where to go if you want professional help. Vivin Furnishings has a ton of Airbnb Furnishing Packages for you to choose from according to your own taste. Make sure you go through our website for all the information you need. In case you need further assistance, feel free to contact us directly.
Thanks for reading!