A Guide to The Best Outdoor Furniture to Buy This Year
Does your garden need a make-over? If so, then you need to start with the best garden furniture for your outdoor space. Outdoor furniture is one of the hottest trends in home decorating. Whether you are planning to build a new outdoor space or revamp your existing space, then you need the property styling expert for your outdoor space. If you are looking for the best garden furniture for your outdoor space, then you need to start by looking at trends in outdoor furniture and how you can adapt those trends to the budget you have in mind.
If you're looking for the best garden furniture in Sydney for 2022, here are a few to keep an eye on.
What Are The Best Outdoor Furniture In 2022?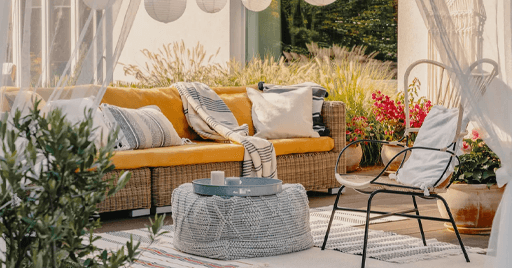 There are many different types of garden furniture available in Sydney, and it can be difficult to decide which type is best for your home. If you are looking for garden furniture that is both stylish and functional, then you should consider investing in some of the modern outdoor furniture.
Some of the best garden furniture in Sydney includes
Rattan garden furniture is made from a natural material that is both durable and stylish. and
Patio Furniture. Elegant teak wood, Teak garden furniture is also very durable and has a classic style that will never go out of fashion.
Wicker lounger garden furniture sets. Wicker is a popular choice because it is lightweight and easy to move around.
A bench seat, dining table, and range of outdoor chairs all feature distinctive curved linear metal frames that are perfect for smaller courtyards and balconies. Metal is a popular choice for its durability and low maintenance.
Sculptural dining and coffee tables can be taken as centrestage.Wood is a popular choice for its natural beauty and easy to care for.
Contemporary outdoor furniture with graphic modern shapes
Steamer-style loungers
For coastal look: tailored outdoor upholstered sofas and swivel chairs, sun loungers and statement dining tables deliver understated luxe with a laid back attitude.
Hanging egg chair, Scandi-style bamboo-effect lounge chairs and dining sets.
Things To Look Out For In Outdoor Furniture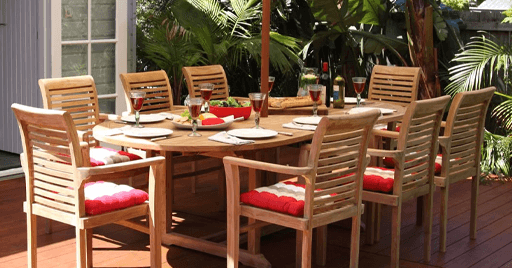 When it comes to outdoor settings, there are a few things to keep in mind.
The Furniture Is Comfortable And Stylish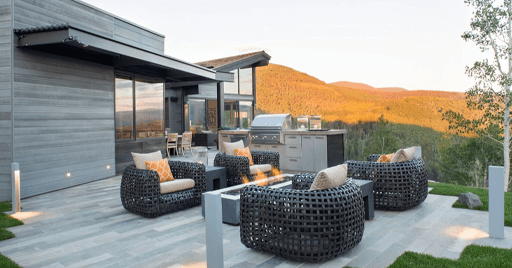 After all, you'll be spending a lot of time outdoors, so you want to make sure you have furniture that you enjoy looking at and using.
Consider The Material Of Furniture
It's important to consider the material of the furniture. If you live in an area with a lot of humidity, you'll want to make sure the furniture is made of a material that won't rot or mildew.
Size Of The Furniture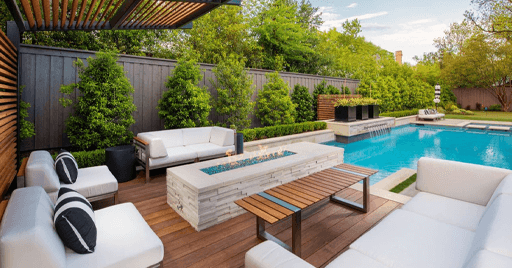 Finally, you'll want to think about the size of the furniture. Make sure it's the right size for your garden and that it will be comfortable for you and your guests.
How Does One Choose The Best Furniture For Outdoor Setting
Consider The Climate
The climate in Sydney, Australia is generally mild, with average temperatures ranging from 18-25 degrees Celsius with temperatures sometimes reaching 35 degrees Celsius in summer. This means that you'll want to choose garden furniture that is comfortable and won't make you too hot.
The Style Of Your Outdoor Space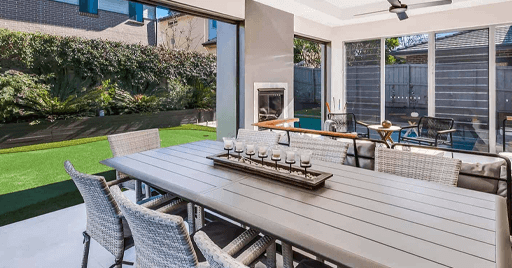 If you have a modern outdoor living space, you'll want to choose garden furniture that is also modern. There are many different stores that sell outdoor furniture in Sydney, so you should be able to find something that suits your taste and budget.
Know Your Budget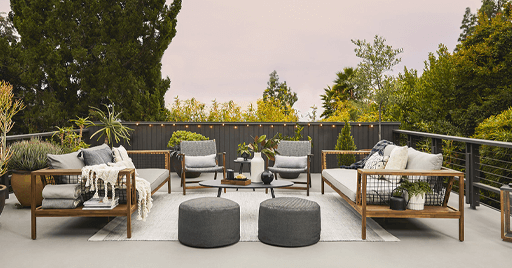 Outdoor furniture can be quite expensive, so it's important to set a budget before you start shopping.
Things To Consider When Looking For The Best Patio Furniture
Choose Outdoor Furniture That Suits Your Lifestyle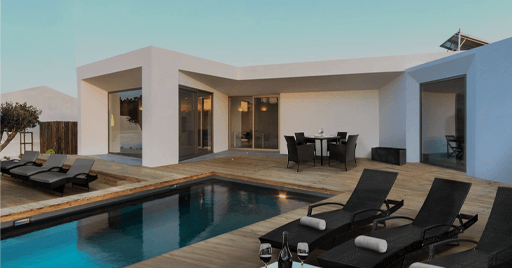 If you regularly entertain a number of people in your outdoor so large trestle table that has room to accommodate plenty of guests or a spacious sectional sofa and armchairs that give everyone plenty of room to relax.
When you want to escape to the backyard for some quiet rest and relaxation, think about bringing a comfortable chaise lounge, or grouping a few outdoor chairs together to create an intimate seating area.
A luxurious poolside style can be complemented by easily maneuverable chaise lounges and quick-drying water-resistant fabrics.
What Kind Of Material You Want Your Furniture To Be Made From.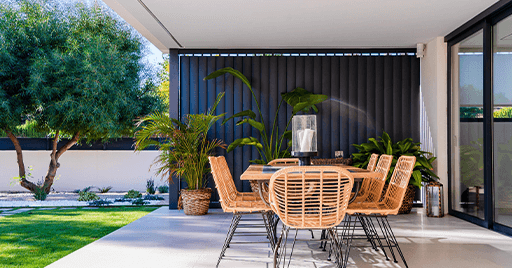 There are a variety of materials to choose from, including wood, metal, and wicker.
What Kind Of Features You're Looking For In Your Patio Furniture.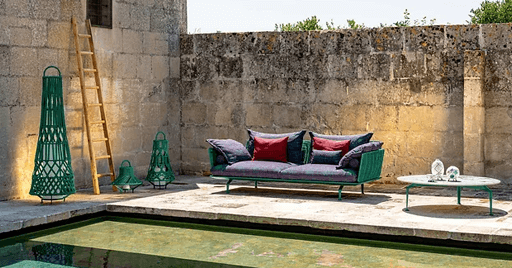 Do you want a set with a table and chairs, or just a simple bench? There are plenty of options to choose from, so you're sure to find the perfect set for your garden.
The Best Outdoor Furniture Trends In 2022
As the weather gets warmer and the days get longer, Sydneysiders are increasingly spending time outdoors. Whether it's entertaining friends and family or simply enjoying a quiet moment in the sunshine, Australians love spending time in their gardens.
One of the biggest trends in outdoor furniture is modern styled design. More and more people are opting for clean lines and sleek, contemporary pieces. If you want to stay ahead of the curve, look for furniture with bold geometric shapes and unexpected materials.
Another popular trend is outdoor settings. Whether it's a casual breakfast on the patio furniture or a formal dinner party, alfresco dining is becoming increasingly popular. To create the perfect outdoor setting, choose furniture that is comfortable and inviting. Add some cushions and throws for a cozy touch!
Finally, one of the most timeless trends in outdoor furniture is Rattan. This material has been popular for centuries and shows no signs of slowing down. If you're looking for something classic and chic, rattan is the way to go.
Whatever your style, there's sure to be an outdoor furniture trend that's perfect for you. So get out there and start shopping. If you still need professional advice then feel free to get in touch with our experts, we would be happy to help.
Thanks for reading!